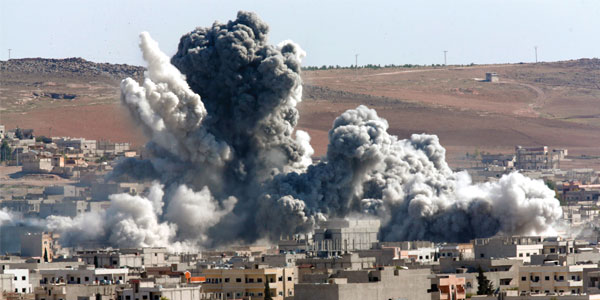 El miércoles 30 de septiembre, Rusia condujo el primer ataque aéreo en Siria.
Según oficiales del gobierno, el ataque en Homs tenía como objetivo combatir terrorismo en el país destruyendo equipos militares, armamento y municiones del estado islámico. El presidente ruso Vladimir Putin dijo que él apoyará el ejército sirio y todos los esfuerzos para combatir el terrorismo.
---
Russians launch airstrike in Syria
By Paula Alzate
On Wednesday (Sept. 30), Russia conducted its first airstrike in Syria.
According to government officials, the attack in Homs was intended to fight terrorism in the country by destroying military equipment, weapons and ammunition possessed by the Islamic State. Russian President Vladimir Putin said he would support the Syrian military's effort to fight terrorism.