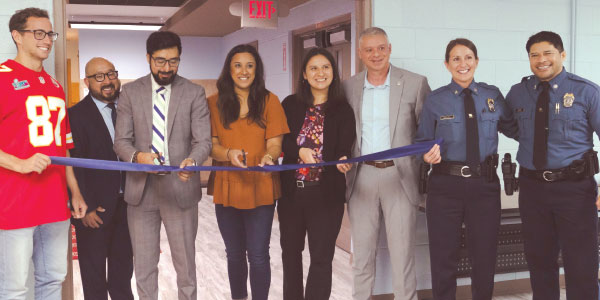 Photos by Sonia Falcon On Sept. 22, the Mattie Rhodes Center in Kansas City, Missouri, hosted a ribbon-cutting ceremony to mark the grand opening of La Clinica, a bilingual one-stop shop community health center.In partnership with The
Read More »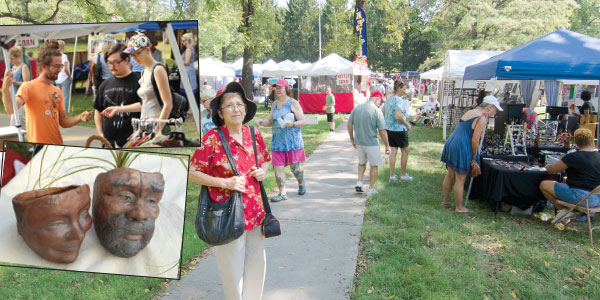 By Angie BaldelomarThis weekend (Sept. 23-24), PeaceWorks Kansas City will celebrate local artists with its annual art fair.To be held at Theis Park in Kansas City, Missouri, the event will feature 70-plus artists who'll exhibit and sell
Read More »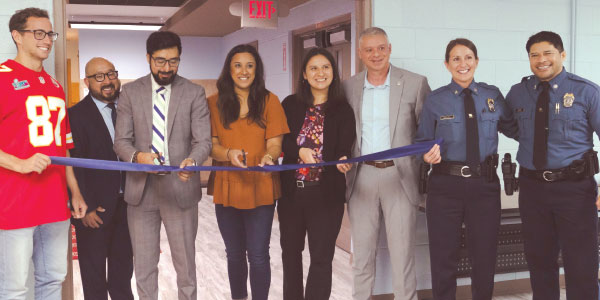 Photos by Sonia Falcon On Sept. 22, the Mattie Rhodes Center in Kansas City, Missouri, hosted a ribbon-cutting ceremony to mark the grand opening of
By Angie Baldelomar A Kansas City-based, Latina-owned apparel and home goods brand is opening a store in the Englewood Arts District in Independence, Missouri.Officially, paraMi will open its store at 10605-10715 E. Winner Road, Suite 240, in an event scheduled for Friday (Sept. 15) as part of the Third Friday
By Tere Siqueira The centuries-old art of street painting, which originated in Italy, found canvases over Labor Day weekend (Sept. 1-4) on the streets of Kansas City, Missouri.Through the Kansas City Chalk and Walk Festival, Kansas City residents and visitors embarked on an artistic voyage, immersing themselves in a world
By Angie Baldelomar On Aug. 28, representatives of Toyota Hendrick and Reyes Media Group delivered the school supplies they had gathered through the Fill-A-Tundra drive to Guadalupe Centers Elementary School in Kansas City, Missouri.For three weeks, both companies encouraged the community to donate school supplies to their annual Back-to-School campaign.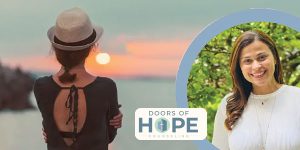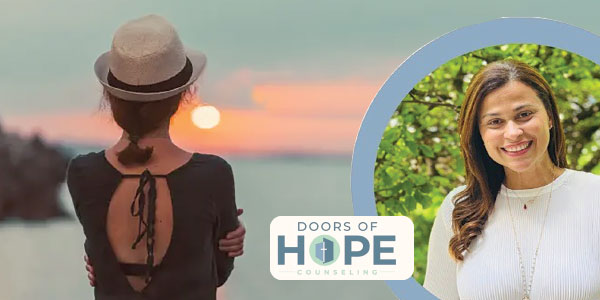 Health
Do you have persistent feelings of sadness, emptiness and hopelessness? Loss of interest or pleasure? Changes in appetite? Sleep disturbance? Low energy? Feelings of worthlessness?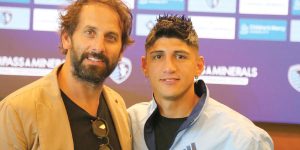 Sports
Photos by Ed Reyes Un nuevo Barcelona se estrenó en ChampionsBarcelona goleó 5-0 al Amberes en el arranque de la temporada 2023-24 de la UEFA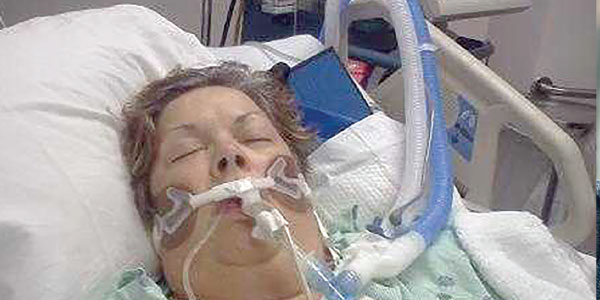 Health
The Kansas Department of Health and Environment (KDHE) has issued a high-risk warning for West Nile virus infections (WNV) for all regions of the state other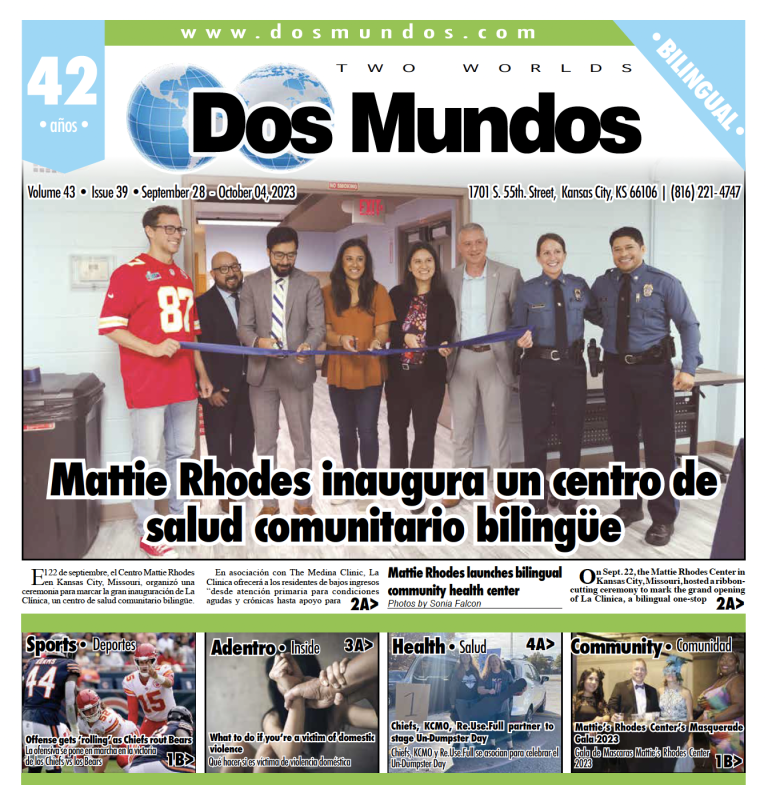 In this issue • Mattie Rhodes inaugura un centro de salud comunitario bilingüe • Gala Blanco y Negro se llevará a cabo en la sede de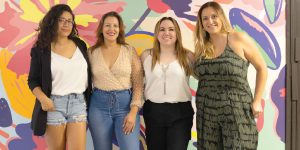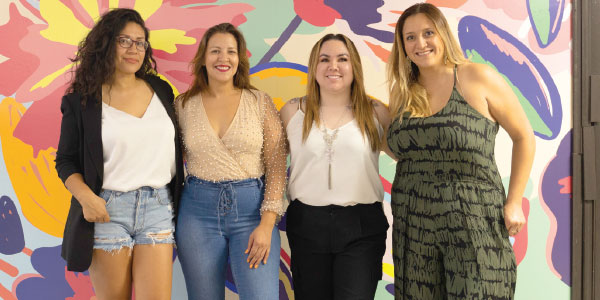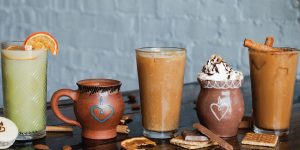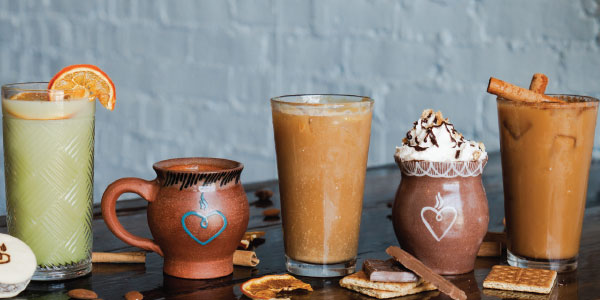 By Tere Siqueira Autumn is almost here.To commemorate the arrival of fall, Cafe Corazon in Kansas City, Missouri, is unveiling its exquisite fall drink menu of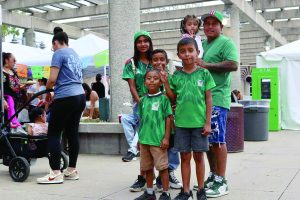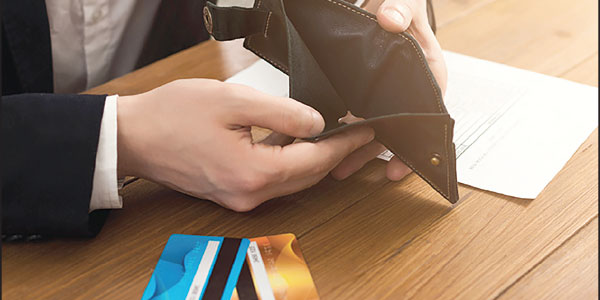 Editorial
The economy's recovering, the federal government keeps telling us. It's on the upswing, and the rate of inflation's on the downswing. Americans aren't buying it.
Most of our 11.5 million undocumented residents have been here for decades, reported the nonpartisan Migration Policy Institute Aug. 29. Over the years, American taxpayers
Jimmy Lozano y su convocatoria para los amistosos de septiembreJimmy Lozano dio su primera convocatoria post-Copa Oro donde destacan la presencia de Santiago Giménez, Raúl
Lionel Messi hace historia en la Leagues CupLionel Messi y el Inter Miami ganaron la Leagues Cup 2023 a Nashville SC, en sus primeros dos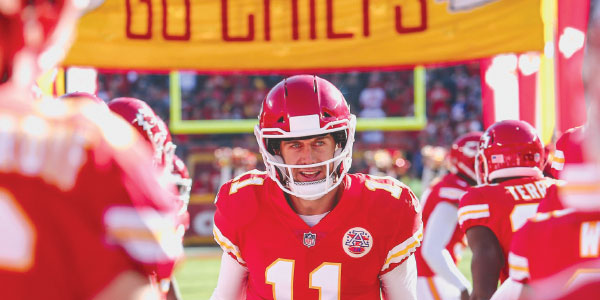 Chiefs se olvidan de los Lions y se enfocan en los Jaguars Tras la derrota ante los Detroit Lions por 21 a 20 en el arranque de la temporada, los Kansas City Chiefs se preparan para visitar a los Jacksonville Jaguars, que empezó la temporada ganando 31 a 21 a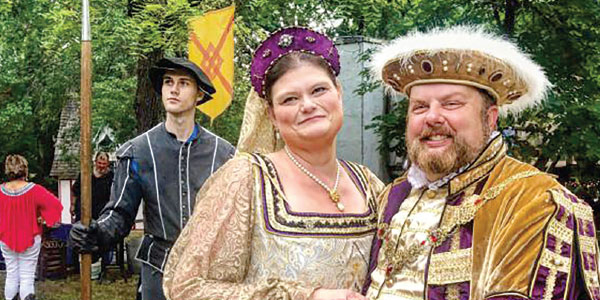 Entertainment
By Chara The Kansas City Renaissance Festival is about to receive a cinematic treatment.As the Radford Media Group stated Monday (Sept. 11) in a news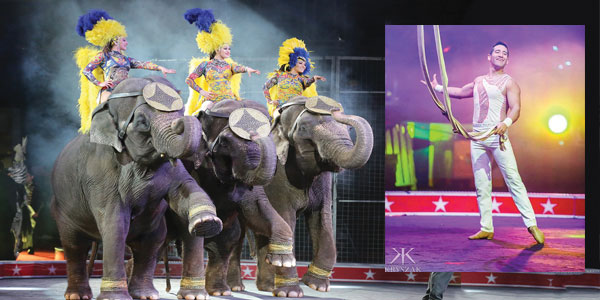 By Chara Circus-lovers can get their fill of acrobats, aerialists, animals, daredevils and clowns this weekend in Kansas City, Missouri.The Spectacular Circus will stage performances at
By Tere Siqueira  A familiar holiday tale is getting a new treatment.The Dramatic Truth Ballet School of Kansas City, Missouri, will present a series of
By Roberta PardoElizabeth "Eli" Lugo's music career is growing.Lugo started singing when she was 6. A DJ at an event at her local church heard
¿Quién era Octavio Ocaña?El actor de 22 años tuvo una corta, pero fructífera carrera en la televisión, su personaje más recordado fue Benito en la
The William Baker Choral Foundation has its first Spanish-language choral ensemble.Voces Festivas was unveiled on Oct. 8 during the foundation's recruiting event in celebration of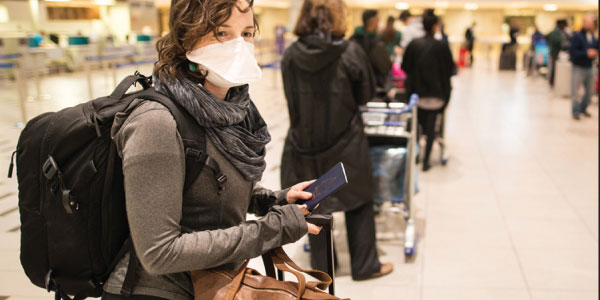 By Angie BaldelomarAs more places reopen, more people are traveling again.Recently, Dos Mundos asked some people in the community who had traveled about their experiences.
Commentary by Tere Siqueira In a COVID-19 world, it is essential to learn a new way of traveling.The World Travel and Tourism Council has developed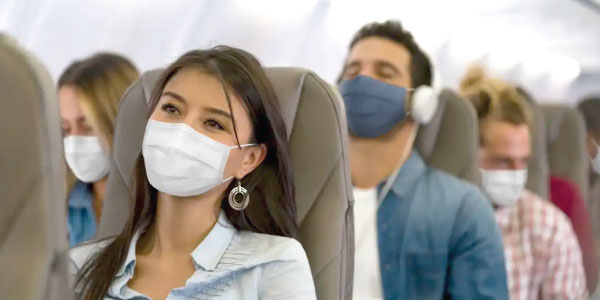 By Chara On April 2, the U.S. Centers for Disease Control and Prevention issued new travel guidelines for people who have received the COVID-19 vaccine.People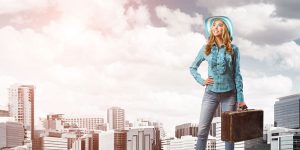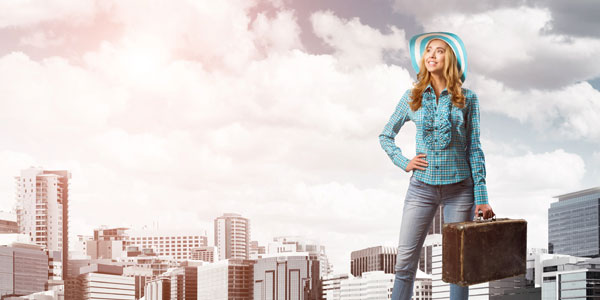 Guest Post Hire A Helper Saying sayonara to your humble abode in search of new opportunities and a change of scenery? You're not alone—the average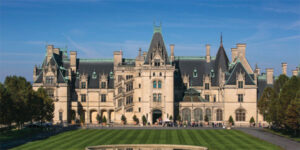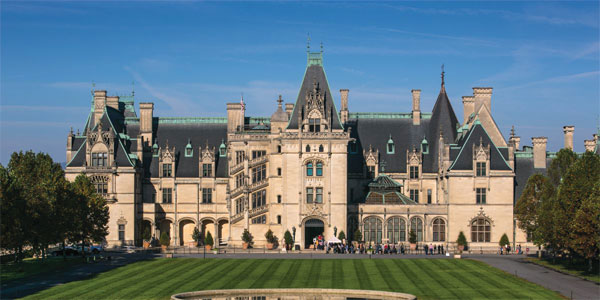 By Tom Sawyer Welcome tourists! In this edition, we have to talk about a city in the United States that has a unique natural beauty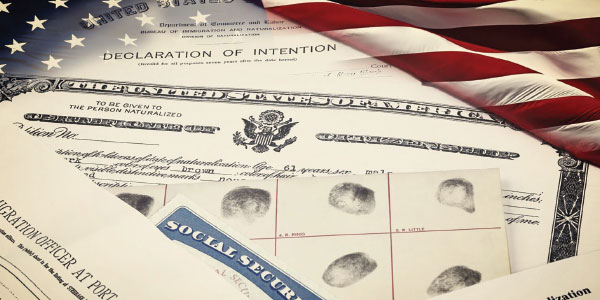 Immigration laws in the United States are constantly changing and therefore it is important to be prepared for your peace of mind and that of your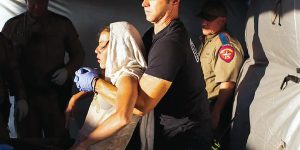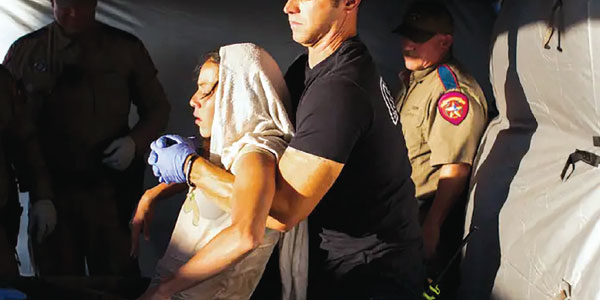 Healthcare providers struggle to meet migrant needs at the U.S.-Mexico border By Tere SiqueiraThe journey of migrants at the southern border of the United States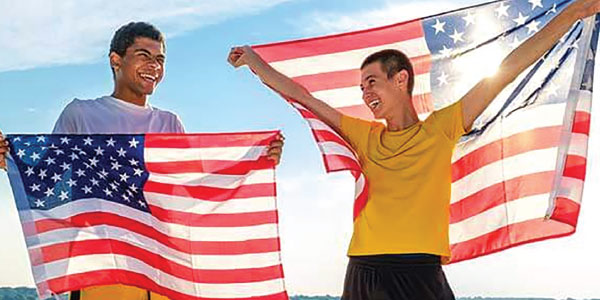 The Special Immigrant Juvenile Status is a program for young immigrants living in this country without their parents. Attorney Jessica Piedra explains more about this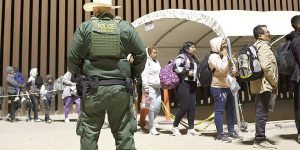 There are different ways in which a person can apply for an asylum case. Attorney Jessica Piedra explains important points to consider in the Asylum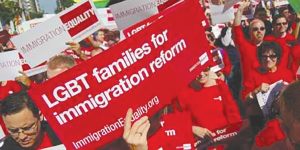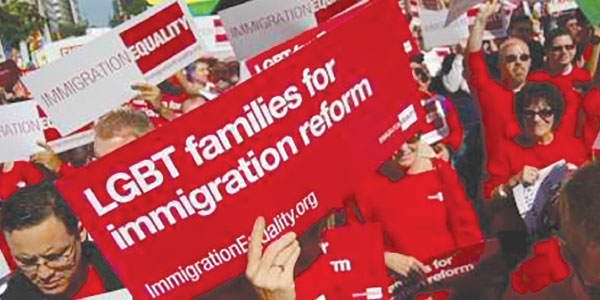 In June we celebrate and commemorate LGBTQIA+ Pride Month. Throughout history the LGBTQIA+ community has had to face several obstacles just by existing and being