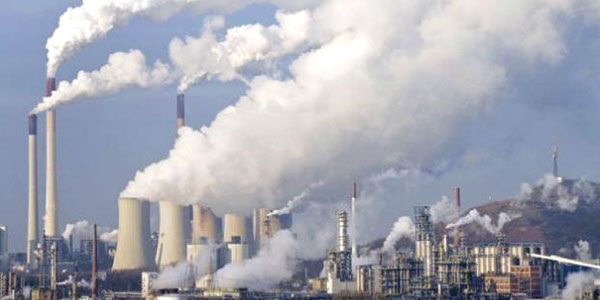 Los funcionarios de gobierno de 190 naciones se reunieron en París para crear un plan de reducción de emisiones de gases del efecto invernadero. Los temas incluyen el financiamiento de la transición a una infraestructura de energía limpia, especialmente en los países en desarrollo.
Conseguir que 190 naciones acepten cualquier cosa es una tarea difícil. Eso es especialmente cierto cuando se trata de cambio climático global.
Afortunadamente, no todas las estrategias para la ampliación de vuelta emisiones tienen costos económicos significativos; un ejemplo es el de las aguas residuales, que trata de devolver al medio ambiente agua utilizada.
La producción de la electricidad que se utiliza en la gestión de aguas residuales en todo el mundo genera 86,3 millones de toneladas métricas de emisiones de carbono al año. Eso es más alto que las emisiones anuales totales de muchos países desarrollados como Austria, Finlandia y Nueva Zelanda.
Las bombas utilizadas para el transporte de agua y los sistemas de filtración que lo tratan están todos desactualizados.
La sustitución de este equipo con herramientas de bajo consumo más actuales podría reducir las emisiones globales de electricidad de tratamiento de aguas residuales en un 50 por ciento, según un análisis reciente realizado por Xilema – la compañía que lo dirige – y Economía Vivid.
La economía de esta actualización es igualmente impresionantes; 95 por ciento de estas reducciones de emisiones pagarían por sí mismos o darían como resultado ahorros netos.
Una gran parte de esos ahorros podrían ocurrir en China – sin costo alguno. Sólo por hacer su infraestructura de aguas residuales un tratamiento más eficiente, China podría ver $ 25 mil millones en ahorros económicos – y una reducción de las emisiones de su sector de las aguas residuales en un 59 por ciento.
Tal esfuerzo podría aumentar significativamente el programa de reducción de emisiones a la que el presidente de China, Xi Jinping, comprometió a su país a principios de este año.
Los Estados Unidos y Europa ya han ordenado que las instalaciones de gestión de aguas residuales instalen equipos de bombeo de aguas residuales más eficiente en el futuro cercano. Sin embargo, los funcionarios del gobierno deben considerar que se requiere en el sector de las aguas residuales para implementar mejoras de ahorro de energía adicionales.
Los politicos también deben considerar maneras de fomentar las economías en desarrollo, que están instalando rápidamente nuevas infraestructuras de aguas residuales del tratamiento, para adoptar normas similares.
Ejemplos como estos demuestran que las tecnologías existentes pueden reducir las emisiones sin infligir un daño económico. Eso es un resultado que los negociadores de los 190 países en París deben ser capaces de respaldar.
---
A Climate-Change Policy that Pays for Itself
By Patrick K. Decker
Government officials from 190 nations are meeting in Paris to forge a plan for reducing greenhouse-gas emissions. Topics include financing the transition to a clean-energy infrastructure, particularly in developing countries.
Getting 190 nations to agree to anything is a tall order. That's especially true when it comes to global climate change.
Fortunately, not all strategies for scaling back emissions carry significant economic costs.
The wastewater sector, which treats used water so it can be returned to the environment, offers an example.
Producing the electricity that's used in wastewater management worldwide generates 86.3 million metric tons of carbon emissions a year. That's higher than the total annual emissions of many developed countries, including Austria, Finland, and New Zealand.
The pumps used to transport water and the filtration systems that treat it are all out of date.
Replacing this equipment with more current, energy-efficient tools could cut global electricity emissions from wastewater treatment by 50 percent, according to a recent analysis by Xylem — the company I lead — and Vivid Economics.
The economics of this upgrade are equally impressive. 95 percent of these emissions reductions would either pay for themselves or result in net savings.
A big chunk of those savings could accrue to China — at no cost. Just by making its wastewater-treatment infrastructure more energy-efficient, China could realize $25 billion in economic savings — and reduce emissions from its wastewater sector by 59 percent.
Such an effort would significantly boost the emissions-reduction program to which Chinese President Xi Jinping committed his nation earlier this year.
The United States and Europe have already mandated that wastewater-management facilities install more efficient wastewater pumping equipment in the near future. But government officials should consider requiring the wastewater sector to implement additional energy-saving improvements.
Global policymakers should also consider ways to encourage developing economies, which are rapidly installing new wastewater-treatment infrastructure, to adopt similar standards.
Examples like these prove that existing technologies can cut emissions without inflicting economic harm. That's an outcome that the negotiators from all 190 nations in Paris should be able to endorse.