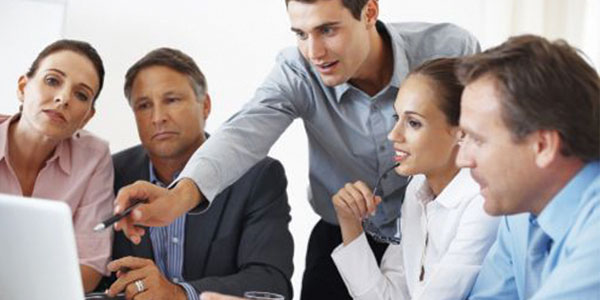 Los recién graduados a veces encuentran dificultades para conseguir su primer empleo después de la escuela. Sin embargo, hacer prácticas en la universidad puede ayudar a hacer más fácil la búsqueda de empleo.
De acuerdo con la Asociación Nacional de Universidades y Empleadores, en el 2014, "el 52.1 por ciento de los solicitantes de empleo con un puesto de interno o una cooperativa recibió al menos una oferta de puesto a tiempo completo, en comparación con sólo el 38.6 por ciento de los solicitantes sin la práctica o cooperativa – una diferencia de 13. 5 puntos porcentuales".
Los beneficios de las prácticas van más allá de conseguir un puesto de tiempo completo después de la escuela. Las prácticas ayudan a dar a los estudiantes más confianza y una mejor comprensión de la fuerza de trabajo. Por otra parte, algunos estudiantes pueden obtener créditos universitarios mientras hacen una pasantía. Además, un puesto como interno puede ayudar a los estudiantes a determinar qué tipo de puestos de trabajo les gusta y no les gusta.
A veces, incluso una pasantía puede ayudar a pagar la universidad. Aunque la mayoría de las prácticas son cargos no remunerados, hay algunas prácticas pagadas. Los estudiantes que tienen prácticas remuneradas pueden construir su hoja de vida y empezar a encontrar contactos- y mejor aún, ganar dinero mientras lo hacen.
Así que para aquellos estudiantes que todavía están en la escuela, mi consejo es comenzar la búsqueda de oportunidades. El verano es un buen momento para empezar, y ahora es el momento de aplicar.
Buena suerte con la búsqueda de pasantía; espero que conduzca a ese primer trabajo después de la universidad.
---
Internships make a difference in the job market
Commentary by Paula Alzate
Recent graduates sometimes find it difficult to secure their first job after school. However, doing internships while in college can help make job searching easier.
According to the National Association of Colleges and Employers, in 2014, "52.1 percent of job applicants with an internship or co-op received at least one offer of a full-time position, compared with just 38.6 percent of applicants without the internship or co-op — a difference of 13.5 percentage points."
The benefits of internships go beyond getting a full-time position after school. Internships help give students more confidence and a better understanding of the labor force. Moreover, some students can earn college credits while doing an internship. In addition, an internship can help students determine what kinds of jobs they like and dislike.
Sometimes, an internship can even help pay for college. Although most internships are unpaid positions, there are some paid internships. Students who land paid internships can build their résumé and do some networking – and make some money while doing that.
So for those students who are still in school, my advice is to start seeking opportunities. Summer is a great time to start, and now is the time to apply.
Good luck with finding an internship. I hope it leads to that first job after college.