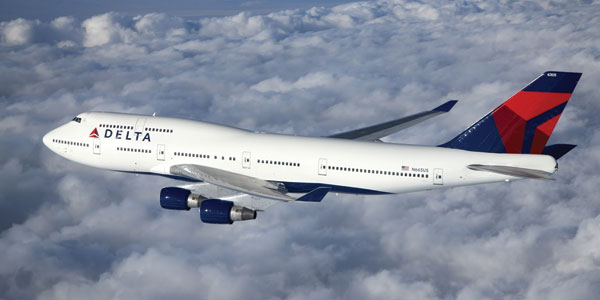 Las aerolíneas norteamericanas están introduciendo una nueva clase económica con varias restricciones -una opción para viajar que quizás no vaya bien con los clientes.
Delta Airlines está ofreciendo una tarifa clase menos o "última clase", y de acuerdo con la revista Fortune, American Airlines y United Airlines están interesadas en lanzar su propia versión de la opción para viajes.
"Con el tiempo, nos gustaría darle a los clientes mayor habilidad para escoger tarifas que ofrezcan un juego variado de amenidades, ya sea tarifas que incluyen opciones múltiples o tarifas con mayores descuentos que simplemente incluirían el boleto", Fortune citó a Jonathan Guerin, portavoz para United.
Algunas de las "amenidades" de la opción "última clase" serían asientos con un espacio reducido, no se permitirían cambios en el itinerario, tampoco llevar gratis maletas pequeñas a bordo, ni refrescos. Esto difiere de la opción del boleto económico, el cual incluye un asiento con un poco de espacio para las piernas, refrescos gratis y llevar una maleta pequeña a bordo sin costo.
Las aerolíneas aún están analizando el momento para lanzar la opción "última clase". Los reportes indican que American Airlines y United Airlines están planeando hacerlo durante el primer semestre del año. Sin embargo, las aerolíneas no lo han confirmado.
________________________________________________________________________________________________________
Airlines want to launch "economy minus" class
By Chara
U.S.-based airlines are introducing a new economy class with several restrictions – a travel option that might not go over well with customers.
Delta Airlines is offering economy minus class or "last class" travel. And according to Fortune magazine, American Airlines and United Airlines are each interested in launching their own version of the travel option.
"Over time, we'd like to give customers greater ability to choose fares that offer a varied set of amenities, whether they be fares that include multiple options or deeply discounted fares that would simply include the ticket," United spokesman Jonathan Guerin was quoted by Fortune as saying.
Some of the "amenities" of the "last class" option include smaller seat space, no itinerary changes, no free carryon bags and no sodas. This differs from the economy ticket option, which includes a seat with some legroom, free sodas and one free carryon bag.
The airlines are still analyzing when to launch the "last class" option. Reports indicate that American Airlines and United Airlines are planning to do so during the first half of the year. However, the airlines haven't confirmed that.