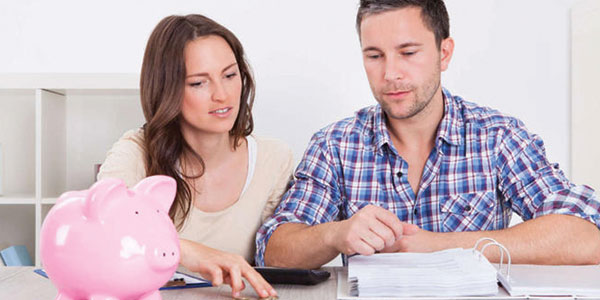 De acuerdo con un reciente informe de la Junta de la Reserva Federal, cerca de la mitad de los hogares estadounidenses no son viables económicamente para pagar por una emergencia repentina.
El informe, centrado en el bienestar económico de los hogares de Estados Unidos en 2015, comunicó acerca de la situación financiera y económica de los consumidores estadounidenses. En una encuesta a finales del año pasado con una muestra al azar de adultos por la División de Asuntos del Consumidor y de la Comunidad de la Reserva Federal, el 46 por ciento de los adultos dijeron que no podían cubrir un gasto de $400 sin tener que vender algo o tomar un préstamo.
Alrededor de 50,000 adultos de 18 años y más respondieron a la encuesta. Algunos de los participantes reportaron emergencias repentinas en el 2015 incluyendo una emergencia de salud, la pérdida de un puesto de trabajo y las horas de trabajo reducidas. Más del 54 por ciento de los encuestados dijeron que podían manejar el gasto pagando en efectivo, sacando dinero de su cuenta de ahorros, o poniéndolo en su tarjeta de crédito y pagándolo poco a poco,
Sólo el 38 por ciento de los hispanos encuestados dijeron que podían pagar por el dinero en efectivo de emergencia sin ningún problema.
Aunque la Reserva Federal no explicó a qué se debe, los expertos financieros creen que la mayoría de los hogares todavía se están recuperando de la Gran Recesión, viviendo de cheque a cheque y acumulando deudas. Los expertos creen que los precios de educación y salud están previniendo a las familias a tener una cantidad de ahorros adecuada para emergencias.
Si usted se encuentra en una situación similar, consulte con un asesor financiero, platique sus opciones con su familia o contacte al Guadalupe Centers Credit Union al (816) 842-6473.
___________________________________________________________________________________________________________________
Nearly half of U.S. households cannot afford a $400 emergency, report states
By Melissa Arroyo
According to a recent report by the Federal Reserve Board, nearly half of U.S. households aren't financially prepared to pay for a sudden emergency.
The report, which focused on the economic well-being of U.S. households in 2015, sought to monitor the financial and economic status of American consumers. In a random survey of adults by the Federal Reserve's Division of Consumer and Community Affairs late last year, 46 percent of adults said they couldn't cover an expense costing $400 or would cover it by selling something or borrowing something.
Approximately 50,000 adults from U.S. households age 18 and over responded to the survey. Some of the sudden emergencies that the participants reported during 2015 included a health emergency, loss of a job and reduced work hours. More than 54 percent of the respondents said they could handle the expense by putting it on their credit card and paying it over time, using cash or withdraw the money from their savings account.
Only 38 percent of Hispanic respondents said they could pay for the emergency in cash without a problem.
Although the Federal Reserve didn't state why nearly half of the population is unprepared, financial experts believe that most households are still recovering from the Great Recession, living from paycheck to paycheck and accumulating credit card debt. The experts also believe that staggering education and healthcare prices are preventing most households from having a proper emergency fund.
If you find yourself in a similar situation, seek a financial advisor, discuss your options with your family or contact Ismael Gallegos, CEO of the Guadalupe Centers Credit Union, at (816) 842-6473.