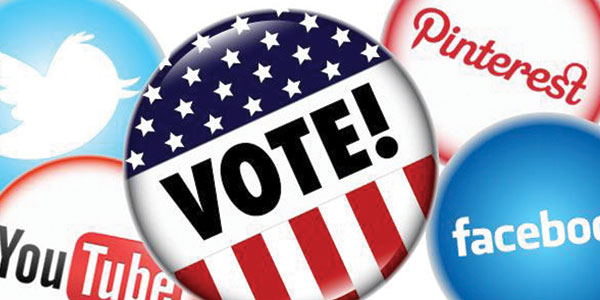 De acuerdo con diferentes estadísticas, 1.6 mil millones de personas utilizan los medios sociales todos los meses e investigaciones adicionales han demostrado que Facebook y otros medios sociales pueden influir a los votantes.
The Economist reportó recientemente que un estudio en el 2002 concluyó que las personas que acudieron a votar en el 2010 lo hicieron por un mensaje que vieron en Facebook.
"Generalmente, lograr que la gente salga a votar podría decidir una elección nacional", se citó en la revista Fortune a Katherine Haenschen, estudiante de doctorado en la Universidad de Texas y autora de un estudio relacionado con Facebook.
Los medios sociales han cambiado la manera en que los políticos hacen campaña. Los candidatos presidenciales en Estados Unidos tienen cuentas en los medios sociales. Algunas veces, se comunican con los grandes conglomerados de medios sociales para preguntarles cómo utilizar las herramientas de los medios sociales para acercarse a los votantes. Las plataformas de los medios sociales llegan más allá de las fronteras locales, estatales y nacionales, permitiéndoles a los ciudadanos de otros países dar sus opiniones sobre los candidatos.
---
Social media influences voters, research shows
By Chara
According to various statistics, 1.6 billion people use social media every month. And additional research has shown that Facebook and other social media outlets can influence voters.
The Economist reported recently that a 2012 study concluded that people who turned up to vote in 2010 did so because of a message they saw on Facebook.
"Generally, getting people out to vote could swing a national election," Katherine Haenschen, a Ph.D. student at the University of Texas and the author of a Facebook-related study was quoted by Fortune magazine as saying.
Social media has changed the way that politicians campaign. All the U.S. presidential candidates have social media accounts. Sometimes, they reach out to the big social media conglomerates to ask them how to use the tools of social media to reach voters. And social media platforms reach beyond local, state and national borders, allowing the citizens of other countries to give their opinions about candidates.