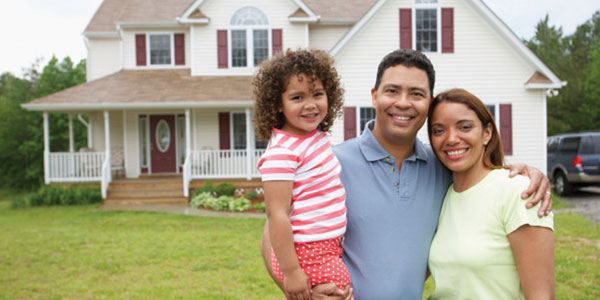 De acuerdo con un nuevo análisis del Centro de Investigación Pew en datos gubernamentales, a pesar de lo que muchos políticos puedan decir, la clase media americana no ha desaparecido ni está desapareciendo.
El análisis demuestra que el 51 por ciento de los adultos viven en hogares de ingresos de clase media, el 29 por ciento viven en hogares de bajos ingresos y el 20 por ciento viven en hogares de ingresos superiores. Los siguientes son algunos de los criterios que le ayudarán a determinar si usted forma parte de la clase media:
* Ingreso: el estudio declara que si usted está casado y tiene un ingreso entre $41,869 y $125,609 al año, entonces forma parte de la clase media. Si usted está soltero y su ingreso anual está entre $24,173 y $72, 521 entonces también califica.
*Dueño de casa: típicamente, ser propietario de una casa es señal de estar en la clase media americana. Más del 60 por ciento de las familias en Estados Unidos tienen casa propia.
*Nivel educativo: si usted tiene una licenciatura o un nivel superior de educación, entonces se considera pertenecer a la clase media debido a su posibilidad de ganar más dinero.
*Empleo: si tiene un trabajo de tiempo completo, o dos trabajos de medio tiempo, entonces usted está en la categoría de la clase media. Un trabajo de tiempo completo con prestaciones siempre es un buen indicador de estatus de clase media.
*Vacaciones: si usted tiene los medios para irse de vacaciones y puede tomar tiempo libre, entonces usted es parte de la clase media. Las vacaciones pagadas se consideran señales de un buen empleo y estabilidad.
---
How to tell if you're part of the middle class
Analysis by Chara
Despite what many politicians might say, the American middle class hasn't disappeared or isn't disappearing, according to a new Pew Research Center analysis of government data.
The analysis shows that 51 percent of adults live in middle-income households, 29 percent live in lower-income households and 20 percent live in upper-income households. The following are some criteria to help you determine if you're part of the middle class:
*Income: The study states that if you're married and your income is between $41,869 and $125,609 a year, then you're part of the middle class. If you're single and your annual income is between $24,173 and $72,521, then you qualify, too.
*Home ownership: Typically, owning a house is a sign of being in the American middle class. More than 60 percent of U.S. families own a home.
*Education level: If you have a bachelors' degree or a higher grade of education, then you're considered middle class because of your potential to earn more money.
*Employment: If you have a full-time job or two part-time jobs, then you fall within the middle-class category. A full-time job with benefits is always a good indicator of middle-class status.
*Vacations: If you have the means to go on a vacation and can afford to take time off, then you're part of the middle class. Paid vacations are considered signs of a good job and stability.