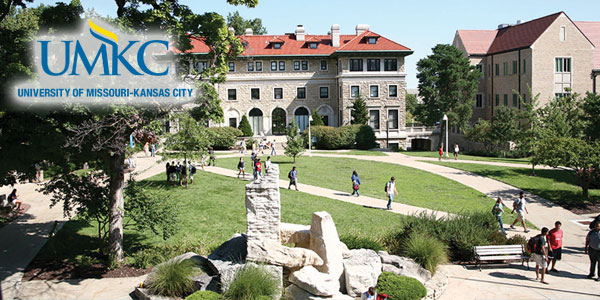 Los estudiantes latinos de la Universidad de Missouri-Kansas City (UMKC) tienen una organización a la que acudir – de hecho, tienen muchas de éstas.
La Asociación de Estudiantes Latinoamericanos (ALAS) es una de las principales organizaciones del campus. De acuerdo a su constitución, su propósito es "proveer un apoyo básico para estudiantes hispanos / latinos y el cuerpo estudiantil general en términos de desarrollo social, cultural y académico". La membresía está abierta para cualquier estudiante de UMKC.
Luis Reyes, un estudiante de cuarto año que estudia ciencias de la salud, ha servido como presidente de ALAS durante los últimos dos años.
"El objetivo y la misión de ALAS es proporcionar apoyo y  unidad entre los estudiantes hispanos", indicó Reyes por teléfono.
Reyes estima que entre 20 y 30 estudiantes participan en ALAS.
El grupo se reúne durante todo el año académico. De acuerdo con Reyes, se involucran en visitas educativas a escuelas preparatorias locales, orientación en el campus y eventos Avanzando – la colaboración entre UMKC y el Fondo de Desarrollo Hispano (HDF) que apoya a los becarios de HDF con experiencias de apoyo, tales como tener un mentor.
"Fuimos a USHLI (Instituto Hispano de Liderazgo de Estados Unidos) el año pasado", indicó Reyes.
Reyes describió el viaje como una "experiencia increíble" que proporcionó a los asistentes la oportunidad de conocer a estudiantes latinos y líderes de la universidad en contextos mucho más grandes, incluso globales.
Alrededor del campus, los estudiantes latinos cuentan con espacios seguros para reunirse o relajarse. "The Village" se encuentra en la Oficina Multicultural de Asuntos Estudiantiles. Además, los estudiantes latinos pueden relajarse en la oficina del Programa de Estudios Latinos.
También esta Lamda Theta Phi, que es la fraternidad latina en el campus – y de acuerdo al sitio web de la organización, una hermandad latina, Sigma Lamda Gamma, está en proceso.
"Yo diría que UMKC provee muchos recursos y apoyo para los estudiantes latinos que, a primera vista, pueden sentir que no lo tienen", indicó Reyes.
____________________________________________________________________________________________________
UMKC offers several Latino(a) organizations
By Nicholas Peterson
Latino/a students at the University of Missouri-Kansas City (UMKC) have a go-to organization – in fact, a few of them.
The Association of Latin-American Students (ALAS) is one of the main organizations on campus. Its purpose, according to its constitution, is "to provide a base support for Hispanic/Latino students and the general student body in terms of social, cultural, and academic development." Membership is open to any UMKC student.
Luis Reyes, a fourth-year student studying health science, has served as ALAS president for the past two years.
"The aim and the mission of ALAS is to provide the support and unity of Hispanic students together," Reyes said by phone.
Reyes estimates between 20 and 30 students participate in ALAS.
The group meets throughout the academic year. According to Reyes, it gets involved with educational visits to local high schools, campus orientation and Avanzando events – the collaboration between UMKC and the Hispanic Development Fund (HDF) that supports HDF scholarship recipients with supportive experiences, such as having a mentor.
"We went to USHLI (United States Hispanic Leadership Institute) last year," Reyes said.
Held in Chicago, Reyes described the trip as an "amazing experience" that provided attendees the opportunity to meet Latino students and leaders from the university in larger, even global, contexts.
Around campus, Latino students have some safe spaces for meeting or relaxation. "The Village" is located in the Multicultural Student Affairs Office. In addition, Latino students may chill out in the office of the Latino/a Studies Program.
Additionally, Lamda Theta Phi is the Latin fraternity on campus – and according to the organization's website, a Latina sorority, Sigma Lamda Gamma, is in the works.
"I would say that UMKC provides many resources and support for the Latino students that, at first glance, you may feel like they don't," Reyes said.