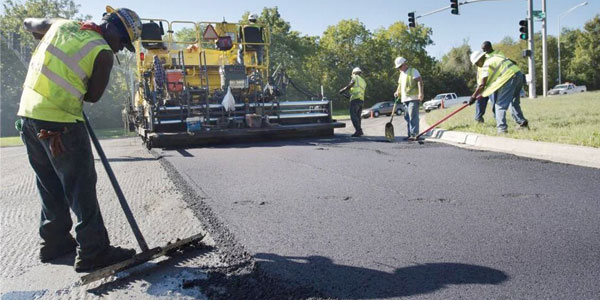 El 4 de abril, los votantes en Kansas City, Missouri decidirán si el municipio procederá con un plan para emitir $800 millones en bonos para atender las necesidades infraestructurales de la ciudad.
Calles, puentes, banquetas, control de inundaciones, un albergue para animales y cumplimiento con la Ley de Americanos con Discapacidades están incluidas en la boleta de votación.
Si se aprueba el paquete de bono, aumentarán los impuestos de propiedad. En un blog de diciembre 2016, el alcalde Sly James calculó que los impuestos de propiedad aumentarían un promedio de $8 durante 20 años.
"Nuestros residentes no dicen cada año, mediante nuestras encuestas de satisfacción de los ciudadanos, que para ellos es importante el mantenimiento de las calles", escribió el alcalde. "Muchas de nuestras carreteras necesitan ser reconstruidas o repavimentadas. Estos no son gastos insignificantes y no podemos continuar gastando con frugalidad nuestro camino para las carreteras del siglo XXI".
De acuerdo con el periódico The Kansas City Star, el municipio planea utilizar los aumentos en los impuestos de propiedad para ayudar a pagar el saldo principal y el interés de los bonos, que serán expedidos en $40 millones cada año por 20 años.
El alcalde James declaró en su blog que la responsabilidad es un principio orientador para el paquete de bono.
"La infraestructura básica de nuestra ciudad es algo que heredamos y debemos mejorar para dejárselo a nuestros hijos y nietos", él escribió. "Nos ganamos la vida debido a ello. Exploramos y disfrutamos nuestra ciudad debido a ello, y hacemos de nuestra ciudad un mejor lugar para vivir cuando valoramos e invertimos en ella".
Todos los votantes en Kansas City, Missouri que planean votar en la siguiente elección escolar y especial tienen hasta el 8 marzo para registrarse.
________________________________________________________________________________________
$800 million infrastructure package up for vote in KCMO
By Nicholas Peterson
On April 4, voters in Kansas City, Mo., will decide if the city may proceed with a plan to issue $800 million in bonds to tend to the city's infrastructural needs.
Streets, bridges, sidewalks, flood control, an animal shelter and compliance with the Americans with Disabilities Act are all included in the ballot language.
If the bond package passes, property taxes will increase. In a December 2016 blog entry, Mayor Sly James estimated that property taxes would increase an average of $8 over 20 years.  
"Our residents tell us every year through our citizen satisfaction surveys that street maintenance is important to them," the mayor wrote. "Many of our roadways need to be rebuilt or resurfaced. These are not insignificant expenditures and we cannot continue to nickel and dime our way to 21st century roads."
The city plans to use the property tax increases to help pay for the principal and interest on the bonds, which will be issued at $40 million each year for 20 years, according to The Kansas City Star.  
Mayor James stated in his blog that accountability is a guiding principle for the bond package.
"The basic infrastructure of our city is something we inherit, and must improve, to hand down to our kids and grandkids," he wrote. "We make our living because of it. We explore and enjoy our city because of it. And we make our city a better place to live when we value and invest in it."
Any voters in Kansas City, Mo., who plan to vote on the upcoming school and special election have until March 8 to register.