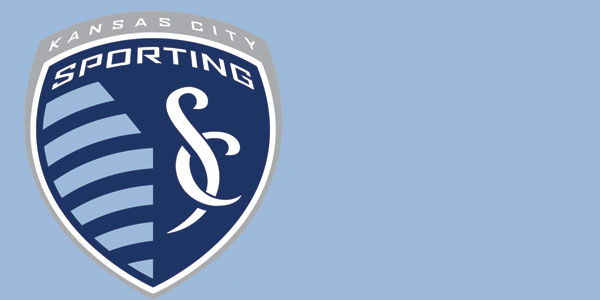 Fernandes' hustle play punctuates Western Conference win
By Shawn Roney
The soccer fans who watched Sporting Kansas City's 3-0 win over Real Salt Lake on April 29 at Children's Mercy Park might remember forward Gerso Fernandes providing the finishing touch by winning a challenge in Real Salt Lake's 18-yard box and poking it into an open net.
There was more to the second-half goal in stoppage time than that, according to Sporting manager and technical director Peter Vermes.
During his press conference following the MLS Western Conference win, Vermes credited midfielder Soni Mustivar with making the play happen. The native Frenchman "did a really good job in the way that he held the ball up" while dribbling, said Vermes, who also praised Mustivar for noticing Fernandes "making a run" between two Real Salt Lake defenders.
As the video highlights show, Mustivar reacted to Fernandes' run by sending a through pass into the box. Real Salt Lake keeper Matt VanOekel came off his line to challenge Fernandes. Fernandes got possession, sidestepped VanOekel and finished.
"What obviously helps him in that situation is his speed," Vermes said of Fernandes. "He's … a quick and fast guy at the same time. So he was able to … get there before the keeper."
Fernandes' goal followed a goal drilled in by Brazilian-born midfielder Benny Feilhaber in the 17th minute and a low shot finished by forward Dom Dwyer in the 51st. For Dwyer, dealing with the steady rainfall that night on the field wasn't much of a challenge. In fact, he preferred it, he suggested.
"It's nice when the grass moves slick…. I grew up in England; it rains all the time there," Dwyer said. "So I'm kind of used to that kind of grass."
The goals by Feilhaber, Dwyer and Fernandes helped Sporting improve to 4-1-3 with 15 points. The "boys in blue" were in second place in the Western Conference entering their interconference meeting with the New York Red Bulls Wednesday night (May 3) at Children's Mercy Park.