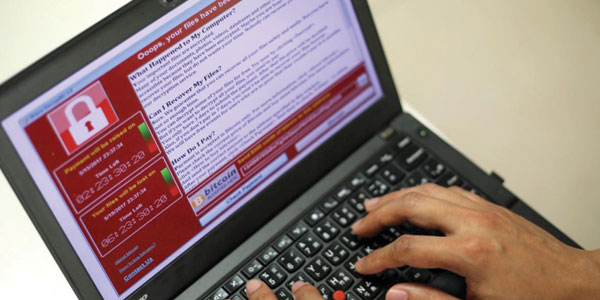 A principios de mayo, compañías, hospitales, bancos y organizaciones de todo el mundo se convirtieron en víctimas de un ataque de ransomware.
Ransomware es una técnica que los hackers usan para tomar a los ordenadores como rehenes cerrando archivos. A los propietarios de ordenadores se les instruye que paguen cierta cantidad dentro de un número dado de días para recuperar el acceso a los archivos. Diferente de otros tipos de malware, ransomware puede propagarse rápidamente por sí mismo entre los ordenadores y bloquearlos.
En este caso, el ataque de ransomware, identificado como WannaCry, afectó a millones de computadoras de varias organizaciones, incluyendo Banco Santander, FedEx y Telefónica. Los atacantes utilizaron una vulnerabilidad conocida en Windows XP para infectar computadoras en Europa, que infectaron a más de 200.000 sistemas en 150 países, según un informe de la revista Wired.
Microsoft respondió de inmediato con una actualización para ayudar a que otras computadoras no se infectaran. Pero no solucionó el problema por completo.
El reciente ataque de ransomware exigió a las víctimas un pago de $300 por computadora, dejando a las víctimas sin preparación sin más remedio que pagar. Según los expertos en seguridad, el promedio del rescate pagado aumentó a $1.000 dólares en el 2017, haciendo de este ataque un trabajo secundario simple y lucrativo para los hackers.
Las grandes empresas no son los únicos objetivos de ransomware. Según un informe del FBI del 2016, las víctimas de ransomware incluyen pequeños negocios y personas que no poseen la preparación o tecnología para protegerse.
Se aconseja a los individuos y los pequeños negocios vencer los ataques de ransomware siguiendo la regla de respaldo 3-2-1. Esto significa tener tres copias de datos (ejemplo: un certificado de nacimiento) en dos formatos, como un disco duro externo y una memoria USB, con la tercera copia en un lugar externo, como el almacenamiento en la nube o en la casa de un amigo. Esta regla ayudará a restaurar los datos cada vez que algo trágico suceda, que van desde un incendio de casa a un ataque masivo de ransomware.
---
Ransomware attack affects computers worldwide
By Melissa Arroyo
Early in May, companies, hospitals, banks and non-profit organizations around the world became the victims of a ransomware attack.
Ransomware is a technique hackers use to take computers hostage by locking down files. Computer owners are then instructed to pay a ransom within a given number of days to regain file access. Different from other types of malware, ransomware can quickly spread by itself among computers and lock them down.
In this case, the ransomware attack, identified as WannaCry, affected millions of computers from various organizations, including Santander Bank, FedEx and Telefonica. The attackers used a known vulnerability found in Windows XP to infect computers in Europe, which then infected more than 200,000 systems across 150 countries, according to a report by Wired magazine.
Microsoft responded immediately by releasing an update to help other computers from getting infected. But it didn't fix the problem entirely.
The recent ransomware attack charged victims $300 per computer, leaving unprepared victims with no choice but to pay the ransom. According to security experts, the average ransom paid increased to $1,000 in 2017, making this attack a simple, lucrative side job for hackers.
Large enterprises aren't the only ransomware targets. According to a 2016 report by the FBI, ransomware victims include small businesses and individuals who don't possess the preparation or technology to protect themselves.
Individuals and small businesses are advised to beat ransomware attacks by following the 3-2-1 backup rule. That means having three copies of data (example: a birth certificate) in two formats, such as an external hard drive and on a USB stick, with the third copy in an offsite location, such as cloud storage or at a friend's house. This rule will help restore data whenever something tragic happens, ranging from a house fire to a massive ransomware attack.