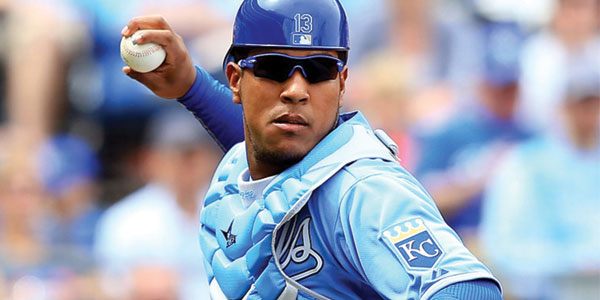 Compiled by the Dos Mundos Sports Staff
It's back to work for the Kansas City Royals.
The Royals have had a few days off for the All-Star break – except for catcher Salvador Perez, third baseman Mike Moustakas and pitcher Jason Vargas, who played in the annual Major League Baseball All-Star Game Tuesday night (July 11) in Miami. They'll resume their regular-season schedule Friday night (July 14), when they begin a three-game home series with the Texas Rangers at Kauffman Stadium.
Some baseball fans would probably say the Royals' big job as they return to work is to stay in contention for an American League (AL) playoff spot. The league's three division champions and two wild card teams will qualify for the playoffs, scheduled to begin in early October.
Entering the All-Star break, the Royals were 44-33 and in third place in the AL Central Division – three games behind division-leading Cleveland. They were trailing by 1½ games in the wild card race.
Following the Royals' 5-2 loss to the Los Angeles Dodgers on Sunday (July 9) at Dodgers Stadium, Royals manager Ned Yost told reporters the Royals were "in good shape."
"We battled back after a tough April, and … we've got a long second half ahead of us," Yost said in a video of his postgame press conference, posted online at http://www.foxsports.com/kansas-city/video/989503043973. "But we feel like we've got the firepower to compete."
Should the Royals compete well enough during the second half to make the playoffs, it would be their third playoff appearance in four seasons and 10th overall. Their last appearance ended with them defeating the New York Mets for the 2015 World Series.