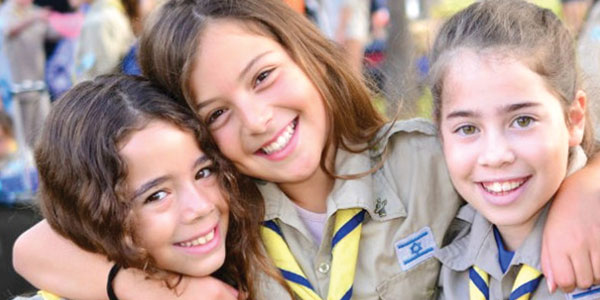 The Boy Scouts of America (BSA) might need to consider changing its name.
As multiple news agencies reported, the organization announced Wednesday (Oct. 11) that it would begin accepting girls as Cub Scouts in 2018. Open to ages 7-11½, Cub Scouts is the initial scouting program offered by the Boy Scouts.
The Cub Scouts are organized into small, local units called "dens," which are part of larger area units called "packs." According to the BSA, dens will be organized into all-girl and all-boy units once girls are accepted into the Cub Scout program.
Multiple news agencies also reported that the Boy Scouts would allow "older girls" opportunities to earn its ultimate honor – Eagle Scout – starting in 2019.
The announcements indicate an expansion of the opportunities the BSA offers to girls. As it has been reported, girls are already participating in the organization's Sea Scout; Venturing; Exploring; and Science, Technology, Engineering and Mathematics programs.
As CNN reported, the announcements drew praise from Mike Surbaugh, BSA chief scout executive; and Ahmad Alhendawi, secretary general and CEO of the World Organization of the Scout Movement. Surbaugh and Alhendawi expressed their praise via Twitter.
No doubt, the announcements drew praise from Sydney Ireland, a teen-ager who has been part of the movement to make the Boy Scouts co-educational. In August, Ireland expressed her opinion in a commentary published in the Washington Post about the need for the Boy Scouts to accept girls as members.
Ireland, who is part of the Scouts Canada organization and identifies herself as "an unofficial member of the Boy Scouts for 12 years," challenged the opposition of national Girl Scout leader Kathy Hopinkah Hannan to making the Boy Scouts co-educational. She also cited the potential benefits to expanding Boy Scout membership.
"Not only would I and other young women gain from the challenges and opportunities that the organization can offer, but also boy scouts across the nation would benefit from a more inclusive organization," Ireland wrote. "They would better see that girls can do anything that boys can do, which can only help all youth become better scouts.
---
BSA expandirá Cub Scout y Eagle Scout será una oportunidad para las niñas
Los Boy Scouts de America (BSA) probablemente necesitarán cambiar su nombre.
De acuerdo a varios medios de comunicación, la organización anunció el miércoles (11 de octubre) que comenzaría a aceptar a niñas como Cub Scouts en el 2018. Cub Scouts, es el primer programa de exploración ofrecido por los Boy Scouts y está dirigido a las edades de 7 a 11½, .
Los Cub Scouts están organizados en pequeñas unidades locales denominadas "patrulla", que pertenecen a unidades de un área más grande llamadas "tropa". Según la BSA, las patrullas se organizarán en unidades de niñas y niños cuando las niñas sean aceptadas en el programa Cub Scout.
Diversos medios de comunicación también informaron que los Boy Scouts permitirían a las "chicas con una edad superior" la oportunidad de conseguir el mayor galardón – Eagle Scout – a partir del 2019.
El anuncio indica que la BSA ofrecerá mayores oportunidades a las niñas. Como se ha informado, las niñas ya participan en el Sea Scout, Venturing, Exploring y en los programas de Ciencia, Tecnología, Ingeniería y Matemáticas de la organización.
Como informó CNN, el anuncio recibió elogios de Mike Surbaugh, director ejecutivo de BSA y de Ahmad Alhendawi, secretario y CEO de la Organización Mundial del Movimiento Scout. Surbaugh y Alhendawi expresaron su emoción a través de Twitter.
Sin duda, los anuncios fueron aplaudidos por Sydney Ireland, una adolescente que ha sido parte del movimiento para hacer que los Boy Scouts sean mixtos. En agosto, Ireland expresó su opinión en un comentario publicado en el Washington Post sobre la necesidad de que los Boy Scouts acepten a las niñas como miembros.
Ireland, que forma parte de la organización Scouts Canada y se identifica como "un miembro no oficial de los Boy Scouts durante 12 años", desafió a la oposición de la líder nacional de las Girl Scouts, Kathy Hopinkah Hannan, para que los Boy Scouts sean mixtos. También mencionó los posibles beneficios de aceptar a las niñas.
"No sólo yo y otras mujeres jóvenes nos beneficiaremos de los desafíos y oportunidades que la organización puede ofrecer, sino también los Boy Scouts en todo el país se beneficiarían de una organización mucho más inclusiva", escribió Ireland. "Verán que las niñas son capaces de hacer cualquier cosa que los niños pueden hacer, lo que ayudaría a todos los jóvenes a ser mejores exploradores."