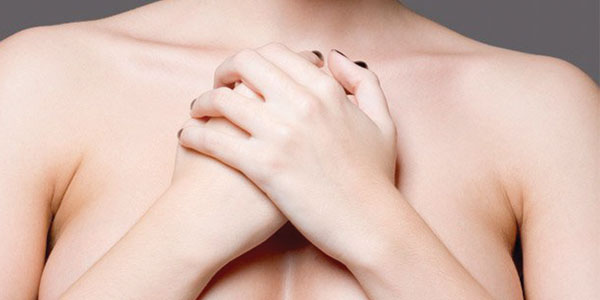 By Chara
Researchers from the Universidad Autonoma Metropolitana (UAM), Campus Iztalapa in Mexico City have developed a device that detects breast cancer cells through saliva.
Created by researchers at the Nanotechnology and Molecular Engineering Lab at the UAM, the device works using biomarkers, according to information from the newspaper La Jornada. Biomarkers can be found in proteins or in metabolites (something produced by the metabolism). The device works using a paper that measures levels with color to detect the presence of cancer cells.
The same lab has developed similar devices to detect other illnesses. Professor Ximena Estefania Olvera Rocha told La Jornada that, to create this device, researchers investigated how certain metabolites that move through the body have cancer data.
Researchers are continuing to work on the device, which hasn't been reviewed.
According to the World Health Organization, an estimated 508,000 women died in 2011 from breast cancer – and almost 50 percent of breast cancer cases and 58 percent of deaths occur in less developed countries.
---
Científicos mexicanos crean un dispositivo de detección de cáncer de mama
Investigadores de la Universidad Autónoma Metropolitana (UAM), Campus Iztalapa en la Ciudad de México han desarrollado un dispositivo que detecta células de cáncer de mama a través de la saliva.
Según información del diario La Jornada, el dispositivo creado por investigadores del Laboratorio de Nanotecnología e Ingeniería Molecular de la UAM funciona utilizando biomarcadores. Los biomarcadores se pueden encontrar en proteínas o en metabolitos (producidos por el metabolismo). El dispositivo funciona con un papel que mide los niveles con el color para detectar la presencia de células cancerosas.
El mismo laboratorio ha desarrollado dispositivos similares para detectar otras enfermedades. La profesora Ximena Estefania Olvera Rocha mencionó a La Jornada que, para crear este dispositivo, los investigadores investigaron cómo ciertos metabolitos que se mueven por el cuerpo tienen datos sobre el cáncer.
Los investigadores continúan trabajando en el dispositivo, que no ha sido revisado.
Según la Organización Mundial de la Salud, se estima que 508,000 mujeres murieron en 2011 por cáncer de mama y ​​casi el 50 por ciento de los casos de cáncer de mama y el 58 por ciento de las muertes ocurren en países sub desarrollados.