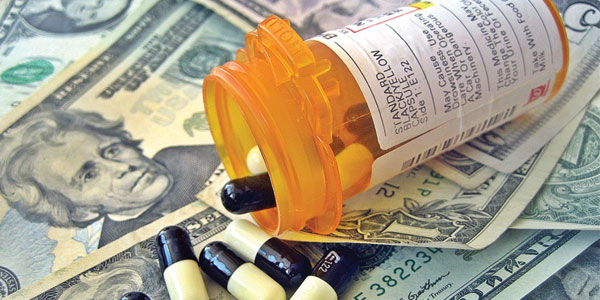 Commentary by Eulogio JP
On May 11 in the White House Rose Garden, President Trump talked to America about a much-awaited topic: His proposal to decrease the cost of medications.
The Trump administration hopes to lower drug prices for older people and even make generic drugs free for lower-income older people on Medicare. But his plan of attack to accomplish this was weaker than expected.
Surprisingly, little was said about allowing Medicare to fully negotiate prices with suppliers. Democrats have long pushed for allowing Medicare to negotiate drug prices. However, for some reason, this idea has been always opposed by Republicans.
Still, the president proposed a few ideas to give the U.S. government some leverage when negotiating with drug companies. For instance, he mentioned allowing Medicare drug plans to pay various amounts for the same drug, depending on the illness involved.
The second tactic presented by Trump worth mentioning was requiring drug ads to include prices. Drug ads seem to be effective for pharmaceutical companies, but what if their ads included drug prices? Would they fear a consumer backlash? Would this fear be enough to pressure some of them into dropping their prices?
I don't believe such a requirement would make any difference. And it leaves too many unanswered questions. First, which price would they include – the list price or the price that insurers negotiate? And, Mr. President, have you heard a drug commercial recently? Pharmaceutical companies use any tactic to distract consumers from understanding their drugs' side effects. Why wouldn't they do the same with pricing?
My last takeaway from the president's speech left me speechless when I heard it. Somehow, there are legal contracts prohibiting pharmacists from telling patients when a drug would be cheaper if they paid in cash, instead of using their insurance's pre-negotiated rate. President Trump addressed this by declaring: "This is a total ripoff, and we are ending it."
For the first time, I couldn't have agreed more with President Trump.
Only time will tell, of course, if any of the president's proposals will effectively decrease the price Americans pay for their medicine. But the stock market's reaction to his proposals wasn't a good sign. Multiple media outlets reported that the market loved the news and most pharmaceutical stocks increased in value after the speech. A better sign would've been if the stock value for most pharmaceutical companies had dropped.
Maybe the president needs a stronger plan of attack.
---
Los pasos de Trump hacia medicamentos más baratos
El 11 de mayo en la Casa Blanca, el presidente Trump habló a sus ciudadanos sobre un tema muy esperado: su propuesta para disminuir el costo de los medicamentos.
La administración de Trump espera reducir los precios de los medicamentos para las personas mayores e incluso hacer que los medicamentos genéricos sean gratuitos para las personas mayores de bajos ingresos que reciben Medicare. Pero su plan de ataque para lograr esto fue más débil de lo esperado.
Sorprendentemente, se dijo poco acerca de permitir que Medicare negocie los precios con los proveedores. Los demócratas siempre han insistido en permitir que Medicare negocie los precios de los medicamentos. Sin embargo, por alguna razón, esta idea siempre ha sido rechazada por los republicanos.
Aún así, el Presidente propuso algunas ideas para darle al gobierno de los EE. UU. cierta influencia al negociar con las compañías farmacéuticas. Por ejemplo, mencionó que permitiría que los planes de medicamentos de Medicare paguen diferentes montos por el mismo medicamento, dependiendo de la enfermedad involucrada.
La segunda táctica presentada por Trump que vale la pena mencionar es que requiere que los anuncios de medicamentos incluyan los precios. Los anuncios de medicamentos parecen ser eficaces para las compañías farmacéuticas, pero ¿qué pasa si sus anuncios incluyen los precios de los medicamentos? ¿Temerían una reacción negativa de los consumidores? ¿Este miedo sería suficiente para presionar a algunos de ellos a bajar sus precios?
No creo que ese requisito pueda hacer aluna diferencia. Y deja demasiadas preguntas sin respuesta. Primero, ¿qué precio incluirían, el precio de lista o el precio que negocian las aseguradoras? Y, Sr. Presidente, ¿ha escuchado un comercial de drogas recientemente? Las compañías farmacéuticas utilizan cualquier táctica para distraer a los consumidores de comprender los efectos secundarios de sus medicamentos. ¿Por qué no harían lo mismo con los precios?
Mi última lectura del discurso del Presidente me dejó sin palabras cuando lo escuché. De alguna manera, existen contratos legales que prohíben que los farmacéuticos le digan a los pacientes cuándo un medicamento sería más barato si pagaran en efectivo, en lugar de usar la tarifa prenegociada de su seguro. El presidente Trump abordó esto al declarar: "Esto es una estafa total, y lo estamos terminando".
Por primera vez, no podría haber estado más de acuerdo con el presidente Trump.
Sólo el tiempo dirá, por supuesto, si alguna de las propuestas del Pesidente efectivamente disminuirá el precio que los estadounidenses pagan por sus medicamentos. Pero la reacción del mercado de valores a sus propuestas no fue una buena señal. Múltiples medios informaron que el mercado amo las noticias y la mayoría de las acciones farmacéuticas aumentaron en valor después del discurso. Una mejor señal hubiera sido si el valor de las acciones para la mayoría de las compañías farmacéuticas hubiera disminuido.
Tal vez el Presidente necesita un plan de ataque más fuerte.