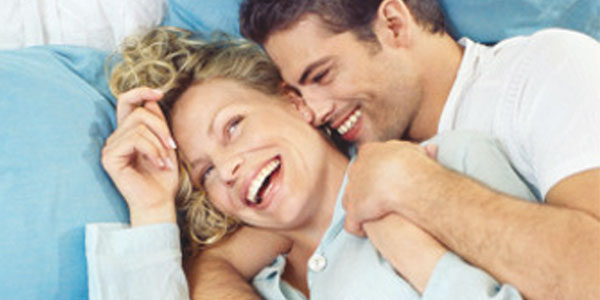 Pregnancy does not mean giving a break to sex. If you are ingenious during this stage, the sex life in your relationship can be equally exciting. Here are some ideas:
Pregnancy is a very special stage in the life of each woman, full of joys, fears, and myths, especially during the first pregnancy. During this stage, the couple goes through some changes and crisis. This is almost always related to a generalized anxiety caused by the pregnancy.
What happens during the first quarter?
Many women may feel tired and suffer discomforts such as nausea and vomiting that usually occur during the first three months. In many cases, the woman suffers a decrease in sexual desire at this stage. Many men may also be afraid to have sex with their partner for fear of hurting or hurting the fetus.
To enjoy the second and third trimesters…
Between the third and sixth month, there is a better degree of adaptation to the condition of pregnancy. Sex can become more fearless. There are those who enjoy it more than ever because there is no fear of the pregnancy and there is the highest concentration of blood in the female genitals caused by the weight of the belly. When the third trimester arrives, there is a notable growth of the belly, which tends to be a barrier. However, according to several studies, up to 75% of couples continue with their sexual activities on a regular basis.
During pregnancy, sex can be more spontaneous and even relaxed, especially in those couples who have been trying to have a child through treatments. You don't longer have to be aware of dates, temperature, or pills. Sexual activity in this period can help prepare the muscles for vaginal delivery.
It is important that the couple talks about the ways they would like or could show love, being perhaps more romantic in the touch, because sometimes there does not have to be penetration due to some discomfort typical of this period.
Recommended sexual positions for pregnancy
The woman on top, both sideways and vaginal penetration from behind. Several women, and also men, express fears of pregnancy loss due to sexual intercourse causing this anxiety symptom. So far, there are no studies that demonstrate the veracity of this fear. However, there are cases in which the doctor may advise to avoid it.
When to stop intercourse during pregnancy?
Sexual intercourse during pregnancy should be interrupted in cases of threatened abortion, genital bleeding, diagnosis of placenta previa or vaginal infection. In that case, you should contact your obstetrician immediately. These, as well as the appearance of abdominal cramps, severe pain, premature birth or multiple pregnancies, among others, are events that indicate the need for suspension of sexual activities.
---
¿Cómo afecta el embarazo la vida sexual de la pareja?
El embarazo no significa darle pausa al sexo. Durante esta etapa, la vida sexual de la pareja puede ser igualmente excitante… con un poco de ingenio. Aquí te dejo algunas ideas.
El embarazo es una etapa muy especial en la vida de cada mujer, llena de alegrías, temores y mitos, especialmente durante el primero. Por lo regular, la pareja experimenta algunos cambios y crisis durante esta etapa. Casi siempre esto obedece a una ansiedad generalizada en relación al embarazo.
¿Qué ocurre durante el primer trimestre?
Muchas mujeres pueden sentirse cansadas y padecer malestares como náuseas y vómitos que suelen ocurrir durante los primeros tres meses. En muchos casos, la mujer sufre una disminución del deseo sexual en esta etapa. Muchos hombres también pueden presentar miedo a tener relaciones con su pareja por miedo a lastimarla o lastimar el feto.
A disfrutar el segundo y tercer trimestre
Ya entre los tres y seis meses es cuando existe un mejor grado de adaptación a la condición de embarazo. El sexo puede alcanzar una expresividad más libre de temores. Hay quienes disfrutan más que nunca debido a que no hay miedo a un embarazo y a la mayor concentración de sangre en los genitales femeninos por el peso de la barriga. Al llegar al tercer trimestre, se produce un notable crecimiento del vientre lo que tiende a ser una barrera entre los miembros de la pareja. Sin embargo, según varios estudios, hasta un 75% de las parejas continúa con sus actividades sexuales en forma habitual.
Durante el embarazo, el sexo puede ser más espontáneo y hasta relajado, especialmente en aquellas parejas que han estado procurando tener un hijo por medio de tratamientos. Ya no hay que estar pendientes de fechas, temperatura, ni pastillas. La actividad sexual en este periodo puede ayudar a preparar los músculos para el parto vaginal.
Es importante que la pareja converse sobre las formas como desearían o podrían mostrarse el amor, siendo tal vez más románticos y menos genitales en sus caricias, porque a veces, por algún malestar propio de este periodo, no necesariamente tenga que haber penetración.
Posiciones sexuales recomendables para el embarazo
La mujer encima, ambos de lado y penetración vaginal por detrás. Varias mujeres, y también los hombres, manifiestan temores de pérdida de embarazo a causa de las relaciones sexuales causando esto síntomas de ansiedad. Hasta ahora, no hay estudios que demuestren la veracidad de este temor. No obstante, hay casos en los que pudiera ser desaconsejable si el médico lo ve pertinente.
¿Cuándo suspender las relaciones sexuales durante el embarazo?
Las relaciones sexuales durante el embarazo deben interrumpirse en casos de amenaza de aborto, sangrado por vía genital, diagnóstico de placenta previa o infección vaginal. En tal caso, debe comunicárselo inmediatamente a su médico obstetra. Estos, así como la aparición de calambres abdominales, fuertes dolores, parto prematuro o un embarazo múltiple, entre otros, son eventos que indican la necesidad de suspensión de las actividades sexuales.