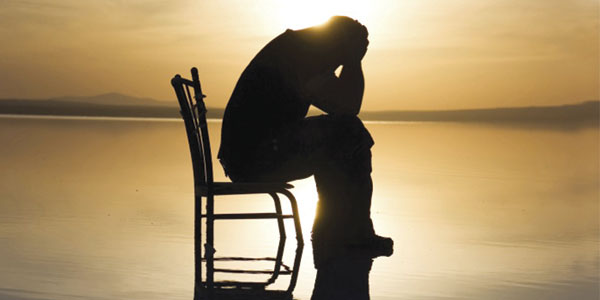 By Chara
Suicide rates are increasing in the United States.
Of the leading causes of death in the United States, suicide is ranked 10th, according to data from the U.S. Centers for Disease Control and Prevention (CDC). In 2016, around 45,000 Americans died because of suicide.
"These findings are disturbing," Dr. Anne Schuchat, CDC principal deputy director, said in a story for CNN. "Suicide is one of the top 10 causes of death in the U.S. right now – and it's one of three causes that is actually increasing recently. So we do consider it a public health problem – and something that is all around us."
In Kansas, suicide rates increased between 38 and 58 percent from 1999 to 2016. They increased between 31 and 37 percent during that time in Missouri.
To address such statistics, the CDC is implementing suicide prevention strategies, according to Schuchat.
"These strategies include teaching coping and problem-solving skills to help people manage life challenges; promoting safe and supportive environments, including (the) safe storage of medications and firearms among people at risk; providing temporary help for people struggling to make ends meet; and encouraging connectedness, so people are less likely to feel alone or isolated," Schuchat said in a teleconference.
To let people know if they're at risk of attempting suicide or know someone who's at risk, the CDC has published a list of 12 suicide warning signs. They include feelings of isolation, increased feelings of anxiety, feeling trapped or in unbearable pain, issues with substance abuse, extreme mood swings, sleeping too little or too much, and talking about or posting comments online about wanting to die.
Anyone who's feeling suicidal or knows someone who might be suicidal is advised to contact the National Suicide Prevention Lifeline by calling 1-(800)-273-8255 or visiting https://suicidepreventionlifeline.org/. The suicide prevention network offers free, confidential help in English and Spanish, along with other resources.
---
CDC informó que las tasas de suicidio en los Estados Unidos van en aumento
Las tasas de suicidio están aumentando en Estados Unidos.
Según datos de los Centros para el Control y la Prevención de Enfermedades (CDC) de EE. UU. dentro de las principales causas de muerte en Estados Unidos, el suicidio ocupa el décimo lugar. En el 2016, alrededor de 45,000 estadounidenses murieron a causa del suicidio.
«Estos hallazgos son inquietantes», dijo la Dra. Anne Schuchat, subdirectora principal de CDC, en una historia para CNN. «El suicidio es una de las 10 principales causas de muerte en los EE. UU. en este momento, y es una de las tres causas que está aumentando. Entonces lo consideramos un problema de salud pública y algo que está a nuestro alrededor".
En Kansas, las tasas de suicidio aumentaron entre 38 y 58 por ciento de 1999 a 2016. Aumentaron entre 31 y 37 por ciento durante ese tiempo en Missouri.
Para abordar tales estadísticas, el CDC está implementando estrategias de prevención del suicidio, de acuerdo con Schuchat.
"Estas estrategias incluyen habilidades para sobrellevar la enseñanza y la resolución de problemas para ayudar a las personas a manejar los desafíos de la vida; promover ambientes seguros y de apoyo, incluyendo el almacenamiento seguro de medicamentos y armas de fuego entre las personas en riesgo; proporcionando ayuda temporal para personas que luchan para llegar a fin de mes y alentando la conexión, por lo que las personas tienen menos probabilidades de sentirse solos o aislados", dijo Schuchat en una teleconferencia.
Para informar a las personas que corren el riesgo de intentar suicidarse o que conocen a alguien que está en riesgo, el CDC ha publicado una lista de 12 señales de advertencia de suicidio. Estos incluyen sentimientos de aislamiento, aumento de los sentimientos de ansiedad, sentirse atrapado o en un dolor insoportable, problemas con el abuso de sustancias, cambios de humor extremos, dormir muy poco o demasiado, y hablar o publicar comentarios en línea sobre el deseo de morir.
Se recomienda a toda persona que tenga sentimientos suicidas o conozca a alguien que pueda tener tendencias suicidas que se comunique con National Suicide Prevention Lifeline llamando al 1- (800)-273-8255 o visite https://suicidepreventionlifeline.org/. La red de prevención de suicidios ofrece ayuda confidencial gratuita en inglés y español, junto con otros recursos.