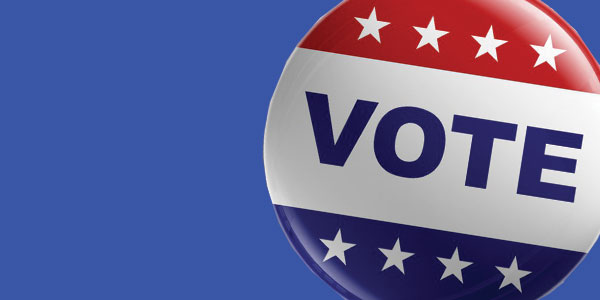 Kansas's Aug. 7 primary election will decide who appears on the November ballot for governor, lieutenant governor, secretary of state, attorney general, state treasurer, commissioner of insurance, a state senator, all 125 state representatives, five state board of education members, all four U.S. representatives from Kansas and various judges. The deadline for registering to vote was July 17. Kansans who will be eligible to vote in the Nov. 6 election must register by Oct. 16.
There's a lot at stake. The candidates who win the primaries will vie for the state's top offices. The winners in November will decide the fate of Kansas for up to eight years. The state's policies and direction are in the hands of the electorate and could hinge on fewer than a handful of votes in a tight election. Every vote and every voter counts.
There's a lot riding on the outcome of Missouri's contests, too. A Libertarian, two Green Party candidates, six Democrats and 11 Republicans are competing in the primary. They're facing off for the chance to unseat two-term U.S. Sen. Claire McCaskill, a Democrat in November. Voters in Missouri's 5th and 6th Congressional districts will also decide whether to return to Washington incumbent Congressmen Emanuel Cleaver and Sam Graves, respectively.
Missourians will also approve or reject a law making it illegal for unions to force workers to join or pay dues in order to be employed. A "yes" vote on Proposition A is a vote to prohibit forced union membership or payment of dues as conditions of employment. A "No" vote allows mandatory union membership and dues. Missouri voters will also choose a state auditor and a senator for state Senate District 8.
The outcome of the coming elections could shift the balance of power in Kansas and on Capitol Hill. Both of Kansas's U.S. senators, all four U.S. representatives and all current statewide officials are Republican.
In Washington, D.C., Republicans control the White House and both houses of Congress. The party that controls Congress and state legislatures holds the most powerful leadership positions, such as speaker of the House and Senate majority leader. That should dispel any doubts about the importance of these elections.
Eligible voters in Missouri with a mobile device or tablet can complete an online voter registration form and sign with their finger. They can also register at their local election authority or call 1-800-669-8683 to request an application and submit it by mail or in person to their local election authority. The last day to register to vote in the Nov. 6 election is Oct. 10. The local League of Women Voters periodically holds voter registration events and candidate forums. See a list of coming election-related events online at http://www.lwvkc.org/calendar.html.
Kansans can register online, too, at https://ksvotes.org/. They can also go to their local voter registration office or closest DMV or sign up at a voter registration drive. The Johnson County chapter of the League of Women Voters lists such events on their Website at http://www.lwvjoco.org/events/events-calendar/.
The League also sponsors an online Website http://www.vote411.org/ballot. It provides personalized voting information on races and candidates.
The importance of registering and voting can't be overstated.
---
Editorial: Cada voto y cada votante cuentan
Las elecciones primarias del 7 de agosto en Kansas decidirán quién figura en las elecciones de noviembre para gobernador, vicegobernador, secretario de estado, fiscal general, tesorero estatal, comisionado de seguros, senador estatal, los 125 representantes estatales, cinco miembros de la junta estatal de educación, los cuatro representantes estadounidenses de Kansas y varios jueces. La fecha límite para inscribirse para votar fue el 17 de julio. Los residentes de Kansas que serán elegibles para votar en las elecciones del 6 de noviembre deben registrarse antes del 16 de octubre.
Hay mucho en juego. Los candidatos que ganen las elecciones primarias competirán por las principales oficinas del estado. Los ganadores en noviembre decidirán el destino de Kansas por hasta ocho años. Las políticas y la dirección del estado están en manos del electorado y podrían depender de menos de un puñado de votos en una elección apretada. Cada voto y cada votante cuentan.
También hay mucha polémica con el resultado de las elecciones de Missouri. Un liberal, dos candidatos del Partido Verde, seis demócratas y 11 republicanos compiten en la primaria. Están enfrentando la oportunidad de derrocar a quien ha sido la senadora por dos mandatos Claire McCaskill, demócrata en noviembre. Los votantes del quinto y sexto distrito del Congreso de Missouri también decidirán si regresan a Washington con los congresistas Emanuel Cleaver y Sam Graves, respectivamente.
Los residentes de Missouri también aprobarán o rechazarán una ley que prohíbe que los sindicatos obliguen a los trabajadores a unirse o pagar cuotas para poder ser empleados. Un voto "sí" a la Propuesta A es un voto para prohibir la membresía sindical forzosa o el pago de cuotas como condiciones de empleo. Un voto "No" permitirá la membresía y las cuotas sindicales obligatorias. Los votantes de Missouri también elegirán un auditor estatal y un senador para el octavo distrito del Senado estatal.
El resultado de las próximas elecciones podría cambiar el equilibrio de poder en Kansas y en Capitol Hill. Los senadores de EE. UU. de Kansas, los cuatro representantes de EE. UU. y todos los funcionarios estatales actuales son republicanos.
En Washington, DC, los republicanos controlan la Casa Blanca y ambas cámaras del Congreso. El partido que controla el Congreso y las legislaturas estatales tiene las posiciones de liderazgo más poderosas, como el presidente de la Cámara de Representantes y el líder de la mayoría en el Senado. Esto debería hacer desaparecer cualquier duda sobre la importancia de estas elecciones.
Los votantes elegibles en Missouri con un dispositivo móvil o tableta pueden completar un formulario de registro de votante en línea y firmarlo con su dedo. También pueden registrarse en la autoridad electoral local o llamar al 1-800-669-8683 para solicitar una solicitud y enviarla por correo o en persona a la autoridad electoral local. El último día para registrarse como votante en las elecciones del 6 de noviembre es el 10 de octubre. La League of Women Voters local mantiene periódicamente eventos de registro de votantes y foros de los candidatos. Consulte la lista de los próximos eventos relacionados con las elecciones en línea en http://www.lwvkc.org/calendar.html. Los habitantes de Kansas también se pueden registrar en línea en https://ksvotes.org/. Pueden ir a la oficina local de registro de votantes o al DMV más cercano o inscribirse en una campaña de registro de votantes.
La sucursal de la League of Women Voters del Condado de Johnson enumera dichos eventos en su sitio web en http://www.lwvjoco.org/events/events-calendar/. La League también patrocina un sitio web en línea http://www.vote411.org/ballot. Proporciona información de votación personalizada sobre las elecciones y los candidatos.
La importancia de registrarse y votar jamás será una exageración.