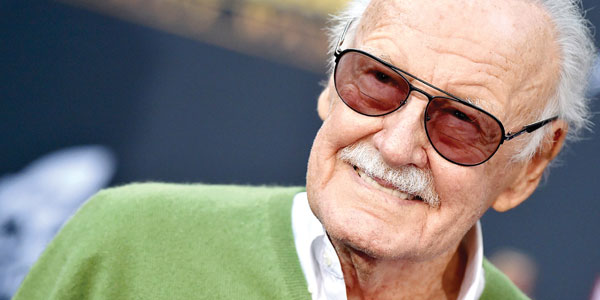 La leyenda del cómic Stan Lee, el responsable de emblemáticos personajes como Spider-Man o Hulk, falleció este lunes en Los Ángeles (Estados Unidos) a los 95 años, informó el medio especializado en noticias de famosos TMZ. "Mi padre amó a todos sus fans. Fue el hombre más decente y grande", dijo a TMZ Joan Celia Lee, hija del dibujante.
Las primeras informaciones aseguran que Lee (Nueva York, 1922) fue trasladado a primera hora de la mañana desde su domicilio en Hollywood Hills a un hospital de Los Ángeles, donde murió. Coloso de las viñetas estadounidenses y referencia imprescindible de la cultura popular en el último medio siglo desde la editorial Marvel, Lee creó además otros famosos personajes como The Fantastic Four, Iron Man, The X-Men o Daredevil.
El autor había sufrido numerosos problemas de salud en los últimos tiempos y había perdido en 2017 a Joan Lee, la mujer con la que estuvo casado durante casi siete décadas.
Las exitosas adaptaciones cinematográficas de Marvel, en las que Lee siempre se reservaba un pequeño y humorístico cameo (aparición breve de personas en una película o video), habían llevado al artista de vuelta a los focos de los medios de comunicación.
"Escribe cosas que tú querrías leer. Si tratas de escribir cosas que crees que ellos (señalando a los espectadores) quieren leer, tú no les conoces a ellos, pero tú te conoces a ti mismo. Y si escribes algo que tú querrías leer, tiene que haber otra gente como tú (a la que le gustarás)", dijo Lee en agosto de 2017 en un homenaje a su carrera en Los Ángeles.
"Lo que hice fue intentar escribir historias que me gustaría leer y de un modo u otro funcionó", argumentó.