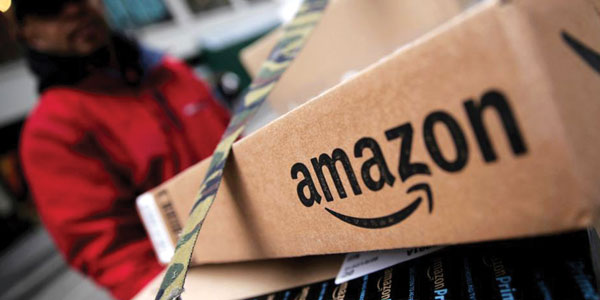 By Tere Siqueira
Success has come at a price for Amazon
As of this writing, multiple news outlets were reporting the Seattle-based online store and media company was planning to announce on Tuesday (Nov. 13) it would open offices – dubbed as "HQ2" – in Virginia and New York. However, Business Insider reported on Nov. 5 that advance word of the announcement was sparking a backlash, with disgruntled people expressing their discontent on social media. In addition, as CNN reported, elected officials in New York at the local and state levels are criticizing Amazon for its secrecy during the selection process and for the use of public dollars to assist a multibillion-dollar business enterprise.
This is not the first time Amazon has drawn criticism for its business practices. In October, the Chicago Tribune and other media outlets reported that the company raised workers' wages to $15 per hour, but also cut the benefits of its employees who are paid by the hour.
Known at first as an online bookstore, Amazon has grown to claim a 50-percent share of online shopping. It also has expanded its business interests, investing in companies such as Whole Foods.
With its entry into the online video and music markets through Amazon Prime, the company has amassed more than 100 million global subscribers.
As the company has grown, founder Jeff Bezos' wealth has grown, too. He is reportedly the world's wealthiest man and is the first person to achieve a net worth of more than $150 billion.
But Amazon's growth has raised concerns about controlling markets, fixing prices and killing off competitors, thus becoming a monopoly.
The U.S. government has a precedent of controlling monopolies through antitrust legislation. Legal experts are calling for an update to antitrust legislation that is more than a century old and lacks the power to control Amazon and other tech- and online-oriented companies.
---
El anuncio de Amazon despierta críticas
El éxito ha llegado a un precio para Amazon
Al momento de escribir este artículo, varios medios de comunicación informaban que la tienda en línea con sede en Seattle y la compañía de medios planeaban anunciar el martes (13 de noviembre) que abriría oficinas, apodadas como "HQ2", en Virginia y Nueva York.
Sin embargo, Business Insider informó el 5 de noviembre que la noticia anticipada del anuncio provocó una reacción violenta, y personas descontentas expresaron su descontento en las redes sociales. Además, como informó CNN, los funcionarios electos en Nueva York a nivel local y estatal están criticando a Amazon por su secreto durante el proceso de selección y por el uso de dólares públicos para ayudar a una empresa comercial multimillonaria.
Esta no es la primera vez que Amazon ha generado críticas por sus prácticas comerciales. En octubre, el Chicago Tribune y otros medios de comunicación informaron que la compañía elevó los salarios de los trabajadores a $15 por hora, pero también recortó los beneficios de los empleados que reciben su pago por hora.
Conocida al principio como una librería en línea, Amazon ha crecido para reclamar una participación del 50 por ciento de las compras en línea. También ha expandido sus intereses comerciales, invirtiendo en compañías como Whole Foods.
Con su entrada en los mercados de video y música en línea a través de Amazon Prime, la compañía ha acumulado más de 100 millones de suscriptores globales.
A medida que la compañía ha crecido, la riqueza del fundador Jeff Bezos también ha crecido. Según informes, es el hombre más rico del mundo y es la primera persona en alcanzar un patrimonio neto de más de $150 mil millones.
Pero el crecimiento de Amazon ha generado preocupación por controlar los mercados, fijar precios y matar a los competidores, convirtiéndose así en un monopolio.
El gobierno de los Estados Unidos tiene un precedente de controlar los monopolios a través de la legislación antimonopolio. Los expertos legales solicitan una actualización de la legislación antimonopolio que tiene más de un siglo de antigüedad y carece del poder para controlar a Amazon y otras compañías orientadas a la tecnología y servicios en línea.