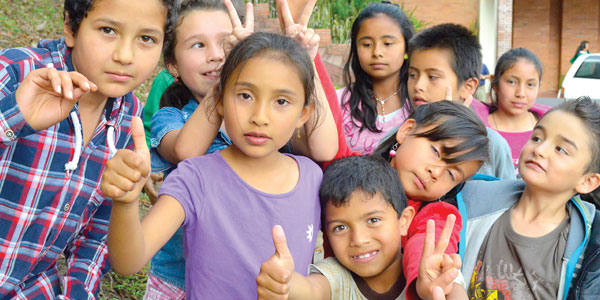 By Roberta Pardo
A census of childcare facilities in Mexico revealed that at least 97,180 children were unaccounted for under that program, representing 31.2 percent of the total nationwide.
The census results were announced by Maria Luisa Albores, minister of social welfare; and Ariadna Montiel, deputy minister, during Mexican President Andres Manuel Lopez Obrador's recent morning conference.
Some other irregularities include facilities out of service, nonexistent houses and streets that do not correspond with the neighborhoods, said Albores. Montiel said they have 310,617 children registered for the program, from which only 68.4 percent have accepted new program conditions.
"The rest represents 97,000 children that we couldn't find; and there's a catalogue of reasons why they couldn't be found, mainly because the houses are nonexistent, people can't be found at the registered places," she said.
The Childcare Facilities program offers support to single mothers who work, are looking for a job or go to school, and fathers with kids under their care ages 1-4 through monthly subsidies for childcare services. It was created under President Felipe Calderon.
Under Lopez Obrador, the program will give a monthly support of 800 pesos per child. This year, the program's budget was cut, going from 4 million pesos in 2018 to 2 million, causing protests nationwide.
______________________________________________________________________________
Censo encuentra a 97,000 niños 'fantasmas' en estancias infantiles de México
Un censo de estancias infantiles en México reveló que al menos 97,180 niños no se contabilizaron bajo ese programa, representando el 31.2 por ciento del total a nivel nacional.
Los resultados del censo fueron anunciados por María Luisa Albores, secretaria de bienestar social, y Ariadna Montiel, subsecretaria, durante la reciente conferencia de prensa matutina del presidente mexicano Andrés Manuel López Obrador.
Algunas otras irregularidades incluyen instalaciones fuera de servicio, casas inexistentes y calles que no corresponden a los vecindarios, dijo Albores. Montiel dijo que tienen 310,617 niños registrados para el programa, de los cuales sólo el 68.4 por ciento ha aceptado las nuevas condiciones del programa.
"El resto representa 97 mil niños que no localizamos y hay un catálogo de motivos por los cuales no fueron localizados, principalmente porque los domicilios son inexistentes, las personas no son localizadas en los domicilios registrados", dijo.
El programa de Estancias Infantiles ofrece apoyo a madres solteras que trabajan, están buscando trabajo o van a la escuela, y padres con niños bajo su cuidado de 1 a 4 años a través de subsidios mensuales para servicios de cuidado infantil. Fue creado bajo el mandato del presidente Felipe Calderón.
Bajo López Obrador, el programa dará un apoyo mensual de $800 pesos por niño. Este año, se recortó el presupuesto del programa, pasando de $4 millones de pesos en 2018 a $2 millones, lo que provocó protestas en todo el país.