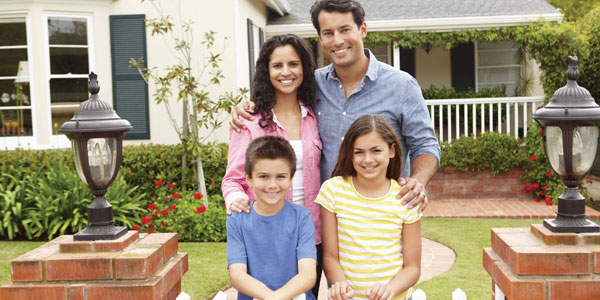 Commentary by Eulogio JP
In this busy world, it is no surprise that all of us forget to perform tasks that would greatly help us.
With that in mind, I have developed a list of tasks that all home owners should periodically perform or have addressed. At my house, you will find this list inside my checkbook. Every month after paying my bills, I run though this checklist to make sure I am not neglecting anything:
*Change heating, ventilation and air conditioning (HVAC) filters regularly: I highly recommend purchasing a supply of the correct sizes needed online. Websites will remind you when it is time to order HVAC filters again. On a related note, the next time you change your HVAC air filter, set a reminder on your phone.
*Do not wait until your smoke detectors start making that annoying beeping sound before changing the batteries: It is recommended to annually change the batteries in smoke and carbon monoxide detectors.
*Create and regularly update a "home inventory": This will help you keep track of your belongings for insurance purposes, in case of a burglary or casualty loss.
*Keep track of any capital improvements you perform on your home: When you sell it, you might be able to deduct those costs off your capital gain taxes.
*Order annual credit reports from all three bureaus at www.AnnualCreditReport.com: It is easy, fast and free. More importantly, doing so allows you to find issues in a timely matter to prevent further damage to your credit reports.
*Stay up to date on tree trimming: Most of us take care of our lawns and flowers, but we forget that our trees also need care. Keep trees pruned and shrubs trimmed to enhance your home's visual appeal, increase security and prevent damage.
*Have your air conditioner and furnace serviced annually: Your air conditioner and furnace are possibly the most expensive appliances in your home. It is a good investment to have a professional look at them.
_________________________________________________________________________
Los propietarios de viviendas deben seguir una lista de tareas pendientes
En este mundo ocupado, no es extraño que todos nos olvidemos de realizar tareas que nos ayudan enormemente.
Teniendo esto en cuenta, he desarrollado una lista de tareas que todos los propietarios de viviendas deben realizar periódicamente. En mi casa, encontrarás esta lista dentro de mi chequera. Todos los meses después de pagar mis facturas, recorro esta lista de verificación para asegurarme de no descuidar nada:
* Cambie regularmente los filtros de calefacción, ventilación y aire acondicionado (HVAC): Recomiendo comprar en línea el suministro de los tamaños correctos necesarios. Los sitios web le recordarán cuándo es el momento de ordenar nuevamente los filtros HVAC. En una nota relacionada, la próxima vez que cambie su filtro de aire HVAC, configure un recordatorio en su teléfono.
* No espere hasta que sus detectores de humo empiecen a emitir ese pitido molesto antes de cambiar las baterías: se recomienda cambiar anualmente las baterías de los detectores de humo y monóxido de carbono.
* Cree y actualice regularmente un "inventario de la casa": Esto le ayudará a mantener un registro de sus pertenencias con fines de seguro, en caso de robo o pérdida por accidente.
* Mantenga un registro de todas las mejoras de capital que realice en su hogar: cuando la venda, es posible que pueda deducir esos costos de sus impuestos sobre la ganancia de capital.
* Solicite informes de crédito anuales de las tres agencias en www.AnnualCreditReport.com: es fácil, rápido y gratuito. Y lo que es más importante, hacerlo le permite encontrar problemas oportunamente para evitar daños adicionales a sus informes de crédito.
* Manténgase al día con el recorte de árboles: la mayoría de nosotros cuidamos nuestros céspedes y flores, pero olvidamos que nuestros árboles también necesitan cuidado. Mantenga los árboles podados y los arbustos recortados para mejorar el atractivo visual de su hogar, aumentar la seguridad y evitar daños.
* Haga que su aire acondicionado y su calefacción se revisen anualmente: su aire acondicionado y su horno son posiblemente los aparatos más caros de su hogar. Es una buena inversión tener un aspecto profesional en ellos.
.