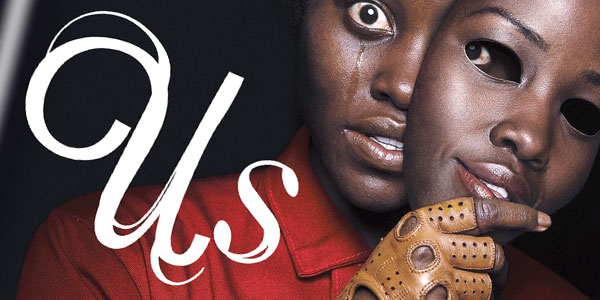 Universal City, California, 3 de junio de 2019 – El ganador del Premio de la Academia, Jordan Peele, continúa cosechando éxitos tras la taquillera GET OUT con la aterradora US, una película con una ejecución propia de una obra maestra. La cinta, que obtuvo la certificación Fresh de Rotten Tomatoes con una puntuación del 94%, ha sido ya calificada como "un logro cinematográfico colosal" (Richard Brody, The New Yorker) que "no podrás dejar de ver una y otra vez" (Emily Yoshida, New York Magazine/Vulture). Los seguidores de todo el mundo podrán ahora descifrar la verdad con más de 50 minutos de contenido adicional y sumergirse en la mente de Jordan Peele, su proceso cinematográfico y el simbolismo escondido en US. Considerada toda una sensación mundial, la cinta desembarca en Digital el 4 de junio de 2019, y en 4K Ultra HD, Blu-rayTM, DVD y Bajo Demanda el 18 de junio de 2019.
Ambientada en la costa norte de California, una reacia Adelaide Wilson (Nyong'o) regresa con su familia a la casa de su infancia en la playa para encontrarse con traumas del pasado aún por resolver y espeluznantes coincidencias. Cuando la oscuridad va cayendo después de un intenso día en la playa, los Wilsons descubren cuatro figuras erguidas en la entrada para vehículos de la vivienda. No tardarán en percatarse de que sus problemas apenas acaban de comenzar al observar que las aterradoras e inesperadas figuras son, en realidad, sus oponentes: dobles fantasmagóricos de ellos mismos.
La película incluye material adicional 4K ULTRA HD, BLU-RAYTM & DIGITAL: Scene Explorations – Exploración de tres escenas icónicas de la película: Seven Second Massacre
Material adicionalEN 4K ULTRA HD, BLU-RAYTM, DVD & DIGITAL: The Duality of US -The Monsters Within US – Tethered Together: Making US Twice – Redefining a Genre: Jordan Peele›s Brand of Horror –Becoming Red –Deleted Scenes (Escenas Eliminadas)We›re All Dying – As Above, So Below:  La película está disponible en 4K Ultra HD en un paquete combo (4K Ultra HD+ Blu-rayTM + Digital). El contenido adicional del 4K Ultra HD cuenta con la impresionante resolución 4K.