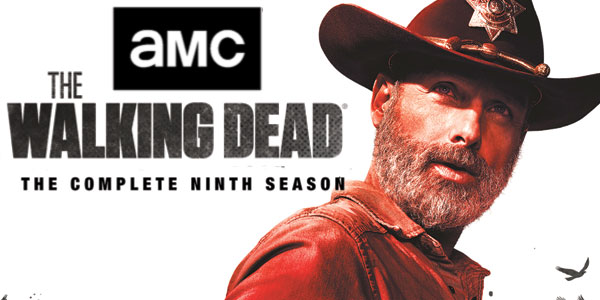 Un icónico personaje de la cultura pop se despide para siempre en la novena temporada de "The Walking Dead", que sale a la venta en Blu-ray™ (más Digital) y DVD el 20 de agosto de la mano de Lionsgate. "The Walking Dead" Season 9 está protagonizada por Andrew Lincoln, Norman Reedus, Lauren Cohan, Danai Gurira, Jeffrey Dean Morgan y la nominada al Premio de la Academia Samantha Morton.
The Walking Dead Season 9 incluye en su material adicional: Escenas Eliminadas, reportaje Seasons Change, reportaje In Memoriam, reportaje The Whisperers: Behind the Mask, reportaje "Rick Farewell, reportaje Time Jump, escena Adicional: Episodio 908, reportajes por episodio: Inside Episode, reportajes por episodio: Making of TheWalkingDead y muchas cosas más.
El Blu-ray y DVD de "The Walking Dead" Season 9 estará disponible por el precio sugerido de venta de $80.99 y $70.98, respectivamente.