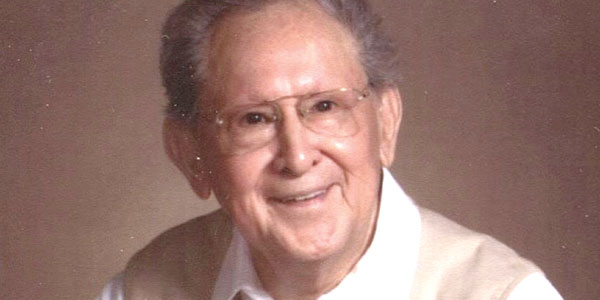 By Roberta Pardo
Henry Corona Jr., a founding member of the Hispanic Chamber of Commerce of Greater Kansas City (HCC), passed away Nov. 8.
Known by family and friends as "Hank," Corona was born Aug. 19, 1938, to Henry Corona Sr. and Carmen Corona. In 1977, he started the Corona Litho Co., running the family business for 36 years. During his career, Corona also was a board member for many organizations, including, the HOJE organization and the PIEA organization of Kansas City.
HCC President Carlos Gomez wrote a Facebook post about Corona's passing, calling him "an anchor" for the Hispanic business community.
"I have had the privilege to meet Mr. Corona on many occasions," Gomez wrote. "He was a great businessman, always willing to help others, a true gentleman. He will be missed."
Corona is survived by his wife Mary; his four children, Michael, Elizabeth, Michelle and Andrew; seven grandchildren; nine great-grandchildren; and several nephews and cousins.
Visitation took place Nov. 14 from 5 to 8 p.m. at the Redemptorist Church in Kansas City, Missouri. A funeral Mass took place Nov. 15 at 9:30 a.m. at the same location.
---
Henry Corona Jr. muere a los 81 años
Henry Corona Jr., miembro fundador de la Cámara de Comercio Hispano del Gran Kansas City (HCC), falleció el 8 de noviembre.
Conocido por sus familiares y amigos como "Hank", Corona nació el 19 de agosto de 1938, hijo de Henry Corona Sr. y Carmen Corona. En 1977, comenzó Corona Litho Co., dirigiendo el negocio familiar durante 36 años. Durante su carrera, Corona también fue miembro de junta de muchas organizaciones, incluidas la organización HOJE y la organización PIEA de Kansas City.
El presidente de HCC, Carlos Gómez, escribió una publicación de Facebook sobre el fallecimiento de Corona, llamándolo "un ancla" de la comunidad empresarial hispana.
"He tenido el privilegio de conocer al Sr. Corona en muchas ocasiones", escribió Gómez. "Era un gran hombre de negocios, siempre dispuesto a ayudar a los demás, un verdadero caballero. Se lo extrañará".
A Corona le sobreviven su esposa Mary; sus cuatro hijos, Michael, Elizabeth, Michelle y Andrew; siete nietos; nueve bisnietos; y varios sobrinos y primos.
La visita se realizó el jueves 14 de noviembre de 5 a 8 p.m. en la Iglesia Redentorista en Kansas City, Missouri. Una misa funeral se llevó a cabo a las 9:30 a.m. del viernes 15 de noviembre en el mismo lugar.