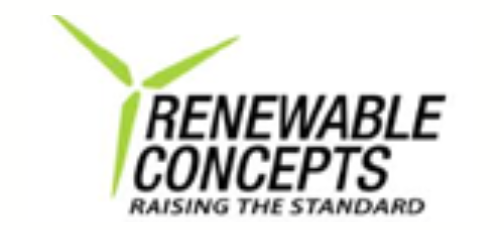 NOTICE OF JOB OPPORTUNITY
Position Title: Director – Wind Energy Tower Projects
Job Duties: Report directly to company president while managing engineering and business processes involving our wind tower manufacturing, assembly and construction related operational execution.
On tower production projects: design, install, and develop a wind turbine tower manufacturing facility including the selection of equipment and process engineering; lead all necessary production activities including planning, scheduling, and general daily management of a wind turbine tower manufacturing facility; monitor each execution step of projects within cost budgeting and company control; manage all production support activities during wind turbine tower erection as per scope of supply agreed upon with OEM customers; train internal personnel in specialized tower inspection procedures; monitor and manage all direct reports within current manufacturing facility and future tower manufacturing facility by providing daily supervision; identify new opportunities for development of offshore commissioning and OMS projects on the US East Coast; participate in business pitches, customer development, and contract negotiation for new offshore projects. On supplier management: facilitate all communications and interactions with key suppliers to ensure quality assurance, commercial viability and legal compliance; lead the selection of local & international steel manufacturers and services together with OEM customers based on assessment of project's engineering needs and associated business financial budgets; negotiate contracts and pricing terms with critical suppliers; establish and follow up on contractual terms and conditions including all business invoice approvals; coordinate all delivery activities and communications between various suppliers/vendors to ensure timely & overall project execution; lead the development of Quality Control Plans for tower suppliers in conjunction with OEM customer requirements. On project management of field repair/retrofit/inspection/maintenance: oversee periodic on-site inspections and necessary repairs to constructed wind towers; identify business opportunities in tower repair/retrofit and inspection of in-service wind towers by leveraging industry contacts; participate in business pitches, customer development, and contract negotiation for tower field repair/retrofit and inspection project; develop tower engineering working procedures for execution of field repair and retrofit work; maintain responsibility for the planning, scheduling, development of scope of supply, and budgeting of all tower field work; ensure all tower field work meets our quality and safety requirements utilizing on-site audits and other management and verification methods.
Job Requirement: U.S. Bachelor's or equivalent foreign degree in Engineering Management or Wind Energy related engineering fields AND minimum of 10 YEARS experience leading international large- scale wind turbine tower projects to successful completion. Employer will also accept any suitable combination of education, experience or training in: managing wind turbine tower manufacturing facility; hands-on experience working for major wind energy OEMs including Vestas, GE, Clipper, Gamesa or Goldwind; and practiced knowledge of wind turbine coatings systems, application, repair, and inspection; and interfacing directly with customer VIPs in high management level including contract negotiations.
Employer/Jobsite:
Renewable Concepts Inc. 1402 Main St. Neodesha, KS 66757
Salary: $ TBD
Contact: Larry Smith (email: lsmith@renewableconcept.com)
P O Box 324 Neodesha, KS 66757