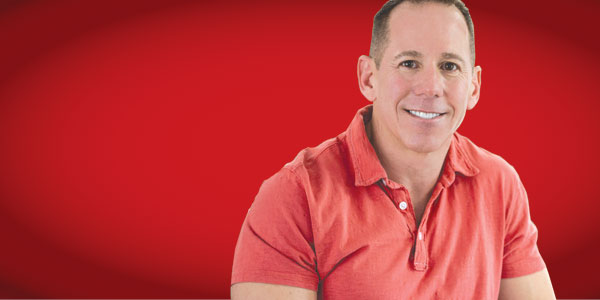 By Chara
Jeff Gebhart of Prairie Village, Kansas, is looking for the love of his life – and the 47-year-old entrepreneur is seeking the public's help.
Whoever finds Gebhart a girlfriend will receive a $25,000 reward, he promises. In addition, Gebhart will make a $25,000 donation to a no-kill dog shelter.
"We … (developed) this (approach) basically because I'm single and I don't want to go back to the normal, app-based dating stuff," Gebhart said in a video on its website. "I think that a lot of people treat each other pretty poorly through that, and it's a toxic community. I kinda have a choice there, so I'm choosing not to do that."
In marketing himself as a suitable soulmate, Gebhart describes himself as passionate about his career, positive, a learner of new things and as someone who is interested in new experiences.
Gebhart has a website where people can either nominate themselves to date him or where they can refer someone to him. Self-nominated candidates must take a survey to help determine compatibility. The test is available at www.datejeffg.com.
Self-nominated candidates are not eligible for the $25,000 payout.
Anyone who wants to nominate someone to date Gebhart must fill out a questionnaire with his or her name and email address on it, and provide the friend's name. Nominators also must explain why they think Gebhart and their nominee would be a good match.
"I don't need a person to 'complete' me, but I'm looking for a person with qualities that will allow us to complement each other," Gebhart wrote on his website. "I'd like to find someone who is fun, easy to spend time with, someone who is confident, driven, shares the same interests as I (do) and has a zest for life. Funny, goofy and … (someone who does not) take … themselves too seriously. Someone who wants to build a life together, take on challenges with me, be a teammate, a kind-hearted person who looks out for others. Has similar values, (a) positive attitude and (is) sociable."
There is another requirement, too: Whoever dates Gebhart must love Gunner, his dog.
_________________________________________________________________________________________
Empresario del área ofrece recompensa a quien le ayude a encontrar novia
Jeff Gebhart de Prairie Village, Kansas, está buscando al amor de su vida, y el empresario de 47 años está solicitando ayuda del público.
Quien encuentre una novia para Gebhart recibirá una recompensa de $25,000, promete él. Además, Gebhart hará una donación de $25,000 a un refugio para perros que no los mate.
"Desarrollamos este (enfoque) básicamente porque soy soltero y no quiero volver a las cosas normales de citas basadas en aplicaciones", dijo Gebhart en un video en su sitio web. "Creo que muchas personas se tratan mal por eso, y es una comunidad tóxica. Tengo un poco de opción, así que elijo no hacer eso".
Al promocionarse como un alma gemela adecuada, Gebhart se describe a sí mismo como un apasionado de su carrera, positivo, un aprendiz de cosas nuevas y alguien interesado en nuevas experiencias.
Gebhart tiene un sitio web donde las personas pueden nominarse para salir con él o recomendarle a alguien. Los candidatos auto nominados deben realizar una encuesta para ayudar a determinar la compatibilidad. La prueba está disponible en www.datejeffg.com.
Los candidatos auto nominados no son elegibles para la recompensa de $25,000.
Cualquiera que quiera nominar a alguien para salir con Gebhart debe completar un cuestionario con su nombre y dirección de correo electrónico, y proporcionar el nombre de la amiga. Los nominadores también deben explicar por qué creen que Gebhart y su nominada serían una buena pareja.
"No necesito una persona 'completarme' pero estoy buscando una persona con cualidades que nos permitan complementarnos", escribió Gebhart en su sitio web. "Me gustaría encontrar a alguien que sea confiada, impulsada, que comparta los mismos intereses que yo y que tenga entusiasmo por la vida. Divertida, absurda y … (alguien que no) se toma … a sí mismo demasiado en serio. Alguien que quiere construir una vida juntos, asumir desafíos conmigo, ser una compañera de equipo, una persona de buen corazón que cuida a los demás. Tiene valores similares, (una) actitud positiva y (es) sociable".
También hay otro requisito: quien salga con Gebhart debe amar a Gunner, su perro.