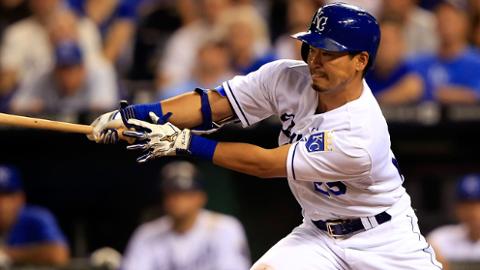 KANSAS CITY — Late lightning again. This time with a roll of thunder.
The first-place Royals rallied for six runs in the eighth inning to pull out another heart-pumping victory, 6-1, over the Minnesota Twins on Wednesday night with 17,668 fans rocking Kauffman Stadium.
Now the Royals are 2 1/2 games ahead of losing Detroit in the American League Central. They're 26-8 since July 22 and having a blast.
"We know we're on a mission," center fielder Jarrod Dyson said.
Read more…. MLB News | royals.com: News.