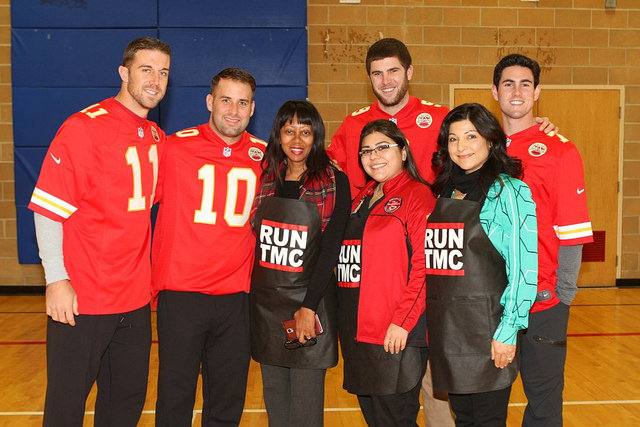 The Kansas City Chiefs Quarterbacks will joined Truman Medical Centers (TMC) to lead local youth through Play 60 stations during a visit to the Tony Aguirre Community Center.
The event, intended to promote a healthy lifestyle, hosted approximately 40 children from Alta Vista Middle School. The players led the kids through Play 60 stations and also answer questions about healthy diet options.
Following the activity, TMC members showed kids how to make trail mix and learn healthy eating habits.
Here are some pictures from the the event

[flickr_set id="72157649677825782″]