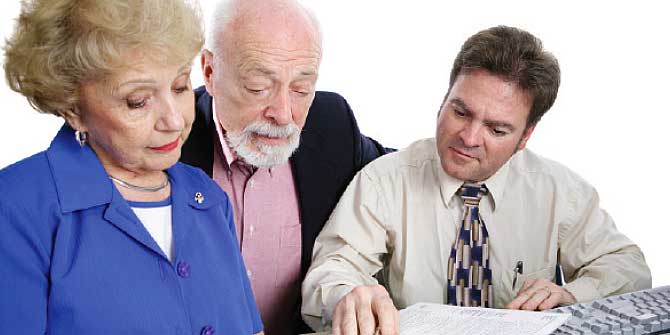 El Colegio Comunitario del Condado Johnson (JCCC) de Kansas está ofreciendo asistencia gratuita para la preparación de impuestos a las personas que no han hecho su declaración, pero que planean hacer eso.
La próxima sesión – la última de las dos que se están ofreciendo – será el sábado, 14 de marzo, de 9 a.m. a 3 p.m. en West Park Campus de JCCC, ubicado en 9780 W. 87 St. en Overland Park.
"Este programa brinda un servicio muy necesario para aquellos que ganan $53,000 ó menos", informó Adam Spoolstra, Profesor Asistente de Contabilidad. "Muchas veces, costaría un buen porcentaje del presupuesto de una persona el obtener ayuda en la preparación de sus impuestos. Mis alumnos de impuesto que han sido entrenados en la información en JCCC y que han tomado un examen de certificación del IRS antes de ser voluntarios, son capaces de brindar asistencia de forma gratuita. Esto proporciona una gran experiencia de aprendizaje a los estudiantes, así como un servicio gratuito para la comunidad".
Los requisitos para recibir el servicio gratuito de preparación de impuestos incluyen traer una tarjeta del Seguro Social o un número de identificación individual de contribuyente (ITIN) por cada miembro de la familia, las formas W-2 ó 1099, información de la cuenta de banco y la declaración del 2013. Para evitar sanciones en relación con la Ley de Asistencia Asequible, también se requiere una copia del formulario 1095. Además, todos los adultos involucrados deben estar presentes para firmar el papeleo.
Para programar una cita, visite
www.signupgenius.com/go/10c084faba62aabfc1-sign.
Para más información sobre el programa, llame a Spoolstra al (913) 469-8500, Ext. 3347.
[divider]
JCCC offering free tax assistance
Johnson County (Kan.) Community College (JCCC) is offering free tax preparation services to people who haven't done their taxes, but plan to do so.
The next session – the last of two sessions being offered – will run 9 a.m.-3 p.m. on Saturday (March 14) at JCCC's West Park Campus, located at 9780 W. 87th St. in Overland Park.
"This program provides a much-needed … service to those making $53,000 or less," said Adam Spoolstra, assistant professor of accounting. "Often times, it would cost a good percentage of a person's budget to have assistance in preparing their taxes. My tax students who have been trained in the information at JCCC and have taken an IRS certification test prior to volunteering are able to provide assistance for free. It provides a great learning experience for the students, as well as a free service to the community."
Requirements to receive free tax preparation services include bringing a Social Security card or an individual taxpayer identification number for each family member, W-2 or 1099 forms, bank account information and 2013 tax returns. To avoid penalties regarding the Affordable Care Act, a copy of Form 1095 also is required. In addition, all adults involved must be present to sign paperwork.
To schedule an appointment, visit http://www.signupgenius.com/go/10c084faba62aabfc1-sign.
For more information about the program, call Spoolstra at (913) 469-8500, Ext. 3347.