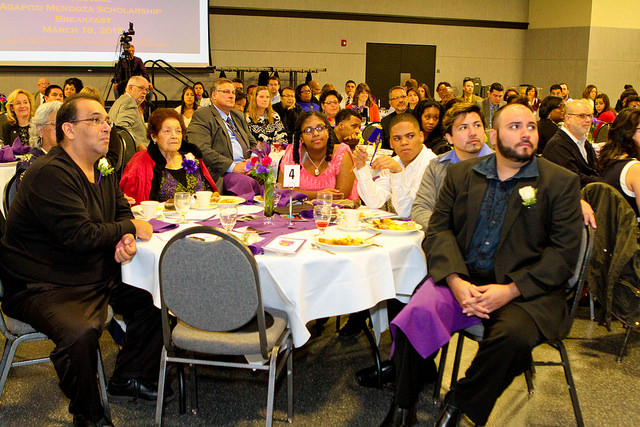 The Agapito Mendoza Scholarship Breakfast raises funds in honor of educator and activist Agapito Mendoza to help Latina/Latino students at UMKC achieve their educational goals.
During his tenure at UMKC, Mendoza established many  of the university's affirmative action policies and procedures and was an active voice in local Latina/Latino issues.
Here are some pictures from the the event.

[flickr_set id="72157651431749905″]