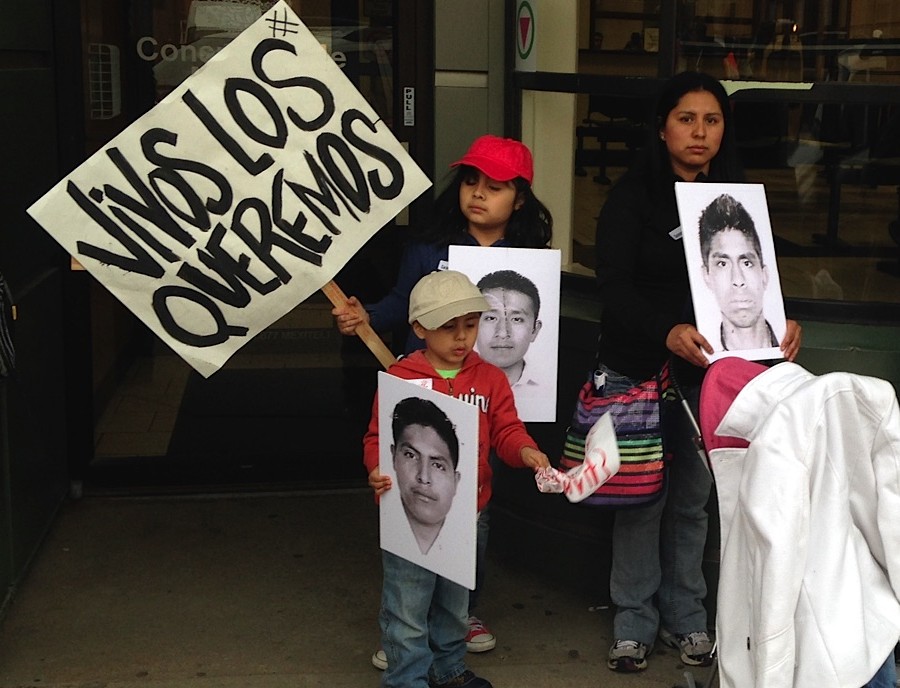 La protesta que se vivió ayer en el Consulado de México en KC, fue solo una pequeña demostración de lo que los padres de los 43 estudiantes han atravesado en los últimos meses.
Escucha sus palabras…
María de Jesús Tlatempa de Bello habla sobre su hijo, José Eduardo Bartolo Tlatempa, quien fue uno delos 43 estudiantes atacados y secuestrados el 26 de septiembre en Iguala.
[divider]
Caravana43 hold protest in front of Mexican Consulate in KC
Maria de Jesus Tlatempa Bello's son José Eduardo Bartolo Tlatempa is one of the 43 students attacked and kidnapped on Sept. 26 in Iguala.
She spoke on Mar. 25 in front of the Mexican Consulate in Kansas City.
Photos and Video by Jesus Gomez Lopez