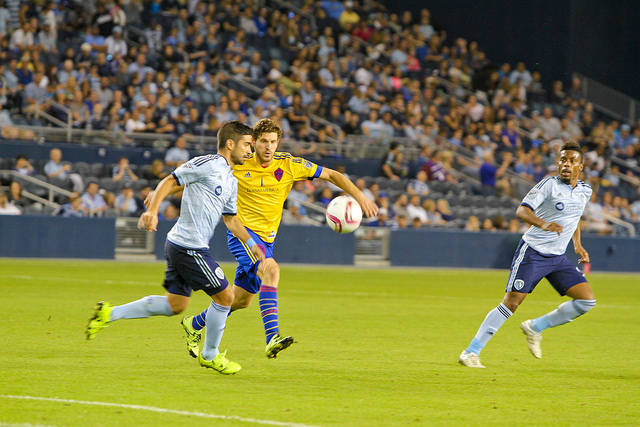 Sporting Kansas City suffered the team's second home loss of the 2015 campaign on Wednesday, falling 2-0 to the Colorado Rapids at Sporting Park. The defeat leaves Sporting KC in sixth place in the Western Conference and in pursuit of a playoff berth on the season's final day when the club hosts the reigning MLS Cup champions LA Galaxy at 6 p.m. CT on Sunday at Sporting Park live on ESPN.
Here are some pictures from the Sporting KC vs Colorado Rapids game.
Remember to navigate pages at bottom of gallery.
Don't forget to share our link with your friends on Facebook and follow us on Instagram

[flickr_set id="72157660217845015″]
NAVIGATE PAGE GALLERY ^