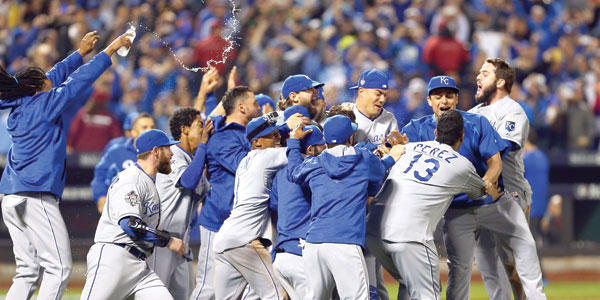 Los Reales de Kansas City ganaron la corona este domingo contra los Mets de Nueva York durante el juego 5.
La celebración continua el martes con un desfile empezando a las 12 del día en Grand Boulevard frente al distrito de Power and Light, seguido por la fiesta de celebración a las 2 p.m. en el Union Station.
---
Congratulations Royals! Let's celebrate with the World Series Champions!
The Kansas City Royals won the crown over the New York Mets on Sunday in Game 5.
The celebration will continue on Tuesday with a parade starting at 12 p.m. at Grand Boulevard in front of the Power and Light District, followed by a rally at 2 p.m. at the Union Station.