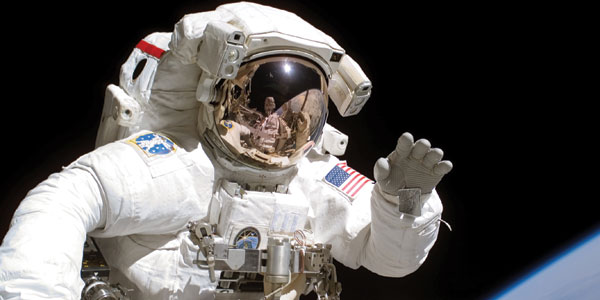 Si estás interesado en convertirte en astronauta, existe una oportunidad que podría hacerlo realidad: la Administración Nacional de Aeronáutica y del Espacio (NASA) está aceptando solicitudes para astronautas para su próximo lanzamiento al espacio a Marte y otras misiones.
"Este próximo grupo de exploradores americanos espaciales inspirarán a la generación de Marte para alcanzar nuevas alturas y ayudarnos a hacer realidad la meta de colocar huellas en el planeta rojo", se citó a Charles Bolden, administrador de la NASA en una declaración.
Para ser considerado, los candidatos deben cumplir con los siguientes requisitos:
* Tener una licenciatura de una institución acreditada en ingeniería, ciencias biológicas, ciencias físicas o matemáticas.
* Tener tres años de experiencia relacionada o por lo  menos 1,000 horas de piloto en tiempo bajo control en una aeronave jet.
* Aprobar el examen físico de astronauta de la NASA
Además, los candidatos deben ser ciudadanos de Estados Unidos. Los solicitantes con ciudadanía válida doble también son elegibles. Una vez que se seleccionan a los solicitantes, se les pedirán referencias, entrevistas personales, exámenes médicos y asistir a orientación.
"Los seleccionados para este servicio volarán en una nave espacial hecha en Estados Unidos partiendo de suelo americano,  ciencia crítica avanzada, investigación a bordo de la Estación Espacial Internacional, y ayudar a ampliar las fronteras de la tecnología en el terreno de prueba del espacio," dijo Bolden en una declaración.
Para obtener mayor información sobre el proceso de solicitud, visite http://astronauts.nasa.gov/.
__________________________________________________________________________________________________________
NASA is hiring astronauts
By Chara
If you're interested in being an astronaut, there's a chance you could make it happen: The National Aeronautics and Space Administration (NASA) is accepting applications for astronauts for its upcoming space launch to Mars and other missions.
"This next group of American space explorers will inspire the Mars generation to reach for new heights and help us realize the goal of putting boot prints on the Red Planet," Charles Bolden, NASA administrator, was quoted in a statement as saying.
To be considered, candidates must meet the following requirements:
*Have a bachelor's degree from an accredited institution in engineering, biological science, physical science or mathematics.
*Have three years' related experience or at least 1,000 pilot hours in command time in a jet aircraft.
*Pass the NASA astronaut physical.
In addition, candidates must be U.S. citizens. Applicants with valid dual citizenship also are eligible. Once applicants are selected, they'll be asked for references, personal interviews, medical screenings and to attend orientation.
"Those selected for this service will fly on U.S.-made spacecraft from American soil, advance critical science and research aboard the International Space Station, and help push the boundaries of technology in the proving ground of deep space," Bolden said in a statement.
For more information about the application process, visit http://astronauts.nasa.gov/.