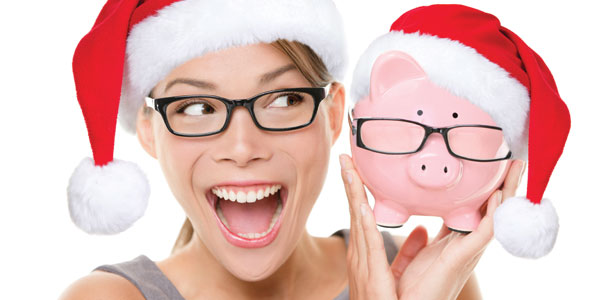 La temporada de vacaciones puede traer gastos extras para algunas personas que planean gastar en regalos, comidas, viajes, etc., es por eso la importancia de planear antes y revisar su presupuesto antes que esta temporada comience.
Los siguientes son unos consejos que le ayudarán a administrar su presupuesto durante la temporada de vacaciones así podrá disfrutarla sin tener que preocuparse.
*Prepare un presupuesto; haga una lista de cosas que espera gastar y planee según eso. Buenas maneras de hacerlo es guardando algún dinero y gastando solo lo planeado.
*Empiece a ahorrar ahora. La navidad se acerca, empiece a hacer algunos ahorros desde ahora.
*Si va a viajar, viaje como un local. Los lugares turísticos son generalmente los más caros. Haga su investigación y busque hoteles, restaurantes, y lugares que sean más baratos.
*La navidad es para estar en familia; sea consiente y sepa cuanto va a gastar en regalos. Haga una lista de los amigos y familiares a quienes les quiera dar regalos y cumpla con su presupuesto.
*Diviértase por menos. Existen varios eventos y lugares de entretenimiento que son gratis o menos costosos. Haga una búsqueda de actividades que le gusta hacer pero siempre teniendo en cuenta el plan financiero para esta época de navidad.
---
How to plan your holiday budget
By Paula Alzate
The holiday season can bring extra expenses for some people with gifts, hosting dinners, traveling, etc., this is why it is important to plan ahead and check your budget before the season comes.
The following are some tips to help you manage your budget this holiday season so you can enjoy it without worrying about it.
*Prepare a budget: do a list of things you expect to spend on and plan accordingly. Good ways to do so is by setting money aside and spend only what you have.
*Start saving now. Christmas is around the corner, start saving some money now.
*If you are traveling, travel like a local, touristy places are usually more expensive than locals. Do your research and find hotels, restaurants, and places that are less expensive.
*Christmas is all about family, be wise and know how much you can spend on gifts and presents. Make a list of friends and family you want to buy gifts for and stick to your budget.
* Entertain for less, there are a variety of events and entertainment that are free or less expensive. Research places and activities you enjoy doing but always keep in mind your financial plan for this holiday season.