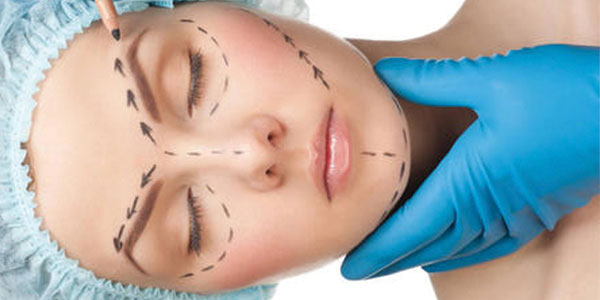 Cirugía plástica se ha convertido en un tema de conversación entre las mujeres en los últimos años.
Muy probablemente se convirtió en un tema de conversación entre las niñas adolescentes, también.
Según un reciente estudio realizado por la Sociedad Americana de Cirujanos Plásticos, se realizan más de 76.000 procedimientos quirúrgicos cosméticos cada año en niñas de 13-19. Los procedimientos incluyen el aumento de senos, rinoplastia, liposucción y aumento de labios.
Las estadísticas también muestran que alrededor de 220.000 niñas de 13-19 se someten a procedimientos mínimamente invasivos cosméticos, tales como la depilación láser, rellenos de tejidos blandos y tratamientos de la piel con láser.
Los expertos en salud están preocupados por el número de adolescentes que se someten a la cirugía plástica. Según un artículo publicado en www.ourbodiesourselves.org, una de las mayores preocupaciones es que el cuerpo se encuentra todavía en la etapa de desarrollo en las edades de 13-19; por lo tanto, la cirugía plástica puede causar complicaciones graves si se hace de forma incorrecta o si el paciente experimenta cualquier efecto secundario.
"Los implantes mamarios de gel fueron aprobados por la FDA (US Food and Drug Administration) en el 2006, pero sólo para las mujeres de 22 y años en adelante", señala el artículo. "Esta restricción refleja las mayores preocupaciones que la FDA tiene sobre los riesgos de los implantes mamarios de gel de silicona y la capacidad de los adolescentes para comprender plenamente los riesgos."
Algunas jóvenes creen que el arreglo de una parte del cuerpo que les hace sentir incómodos aumentará su autoestima y aumentará la confianza en sí mismo. Sin embargo, un estudio realizado por el Centro Nacional de Información sobre Biotecnología mostró el mismo nivel de satisfacción entre un grupo de pacientes que se sometieron a la cirugía plástica y un grupo que no lo hizo.
Para más información acerca cirugía plástica y adolecentes visite http://www.plasticsurgery.org/news/briefing-papers/plastic-surgery-for-teenagers.html.
---
Plastic surgery on teens increasing
By Paula Alzate
Plastic surgery has become a conversation topic among women in recent years.
It's probably becoming a conversation topic among teen girls, too.
According to a recent study by the American Society of Plastic Surgeons, more than 76,000 cosmetic surgical procedures are made each year on girls ages 13-19. The procedures include breast augmentation, nose reshaping, liposuction and lip augmentation.
The statistics also show that about 220,000 girls ages 13-19 undergo minimally invasive cosmetic procedures, such as laser hair removal, soft tissue fillers and laser skin treatments.
Health experts are concerned about the number of teens undergoing plastic surgery. According to an article posted at www.ourbodiesourselves.org, one of the biggest concerns is that the body is still in the developmental stage during ages 13-19; thus, plastic surgery can cause serious complications if it's done incorrectly or if the patient experiences any side effects.
"Silicone gel breast implants were approved by the FDA (U.S. Food and Drug Administration) in 2006, but only for women ages 22 and older," the article states. "This restriction reflects the greater concerns that the FDA has about the risks of silicone gel breast implants and teens' ability to fully comprehend those risks."
Some girls believe that fixing a body part that makes them feel uncomfortable will boost their self-esteem and self-confidence. However, a study by the National Center for Biotechnology Information showed the same level of satisfaction between a group of patients who underwent plastic surgery and a group that didn't.
For more information regarding teens and plastic surgery, visit http://www.plasticsurgery.org/news/briefing-papers/plastic-surgery-for-teenagers.html.