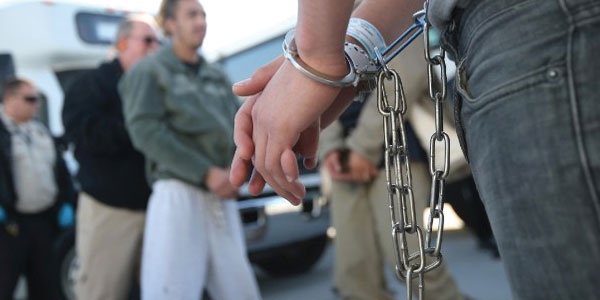 De acuerdo a Andrea Martínez, abogada de inmigración con McCrummen Immigration Law Group en North Kansas City, Mo.,  hay 10 puntos importantes para que la gente recuerde con respecto a la deportación. Estos son los siguientes:
1. Las deportaciones están dirigidas a aquellos individuos que son de alta prioridad para ser deportados, incluyendo a aquellos que tienen una orden de deportación o tienen un récord criminal.
2. Los niveles de prioridades fueron propuestos por la administración del presidente Obama en noviembre del 2014. Hay una lista de los inmigrantes que están clasificados por el gobierno como de alta prioridad o baja prioridad para deportación.
3. Las personas con órdenes de deportación emitidas después de enero de 2014 se buscan, al igual que las personas con antecedentes penales.
4. Centros de Inmigración y Control de Aduanas (ICE) en Georgia, Texas y Carolina del Norte han detenido a 121 personas.
5. Sólo cuatro de los 121 personas han evitado ser deportados al apelar frente a la Junta de Apelaciones de Inmigración.
6. No hay casos de deportación que se hayan registrado en Kansas o Missouri. Pero eso no significa que no puede suceder.
7. Sólo la persona cuyo nombre aparece en la orden de deportación puede ser deportada.
8. Si ICE llega a la casa de un inmigrante, se recomienda al inmigrante de no abrir la puerta hasta que un agente de ICE muestre una orden de deportación. Según Martínez, los inmigrantes deben pedir al agente de colocar la orden debajo de la puerta para comprobar la información, incluyendo el nombre y la dirección.
9. Los inmigrantes que se encuentran en los Estados Unidos con una visa, bajo asilo, en estado de espera, etc., no están necesariamente siendo buscados. Sin embargo, de acuerdo con Martínez, necesitan evitar violaciones de DUI y actos que podrían salir en sus antecedentes penales.
10 Abogados voluntarios están trabajando en los centros de deportación para ayudar a las personas que van a ser deportadas y que se encuentran en los centros con sus familias, incluyendo abogados del área de Kansas City.
Para encontrar ayuda o contactar un abogado de inmigración visite  http://kcimmigrationlaw.com
________________________________________________________________________________________________________
Deportation: 10 points to remember
By Paula Alzate
According to Andrea Martinez, an immigration lawyer with the McCrummen Immigration Law Group in North Kansas City, Mo., there are 10 important points for people to remember regarding deportation. They are as follows:
1. Deportations are aimed at dealing with individuals who are a high priority for deportation, including those with warrants against them or with a criminal background.
2. Priority levels for deportations were proposed by President Obama's administration in November 2014. There's a list of immigrants who are ranked by the government as high priority and low priority for deportation.  
3. People with deportation orders issued after January 2014 are being searched for, as are those with criminal backgrounds.
4. U.S. Immigration and Customs Enforcement (ICE) centers in Georgia, Texas and North Carolina have detained 121 individuals.
5. Only four individuals out of those 121 have avoided being deported by appealing to the Board of Immigration Appeals.
6. No cases of deportation have been recorded in Kansas or Missouri. But that doesn't mean it cannot happen.
7. Only the individual whose name appears on the deportation order is to be deported.
8. If ICE arrives at an immigrant's house, the immigrant is encouraged to not open the door until an ICE agent has shown a deportation order. According to Martinez, immigrants should ask the agent to place the warrant under the door to check the information, including name and address.
9. Immigrants who are in the United States with a visa, under asylum, pending status, etc. aren't being searched. However, according to Martinez, they need to avoid DUI violations and acts that could go on their criminal record.
10. Volunteer lawyers are working at deportation centers to help those individuals who are to be deported and are in the centers with their families, including lawyers from the Kansas City area.
To find help or an immigration lawyer visit http://kcimmigrationlaw.com