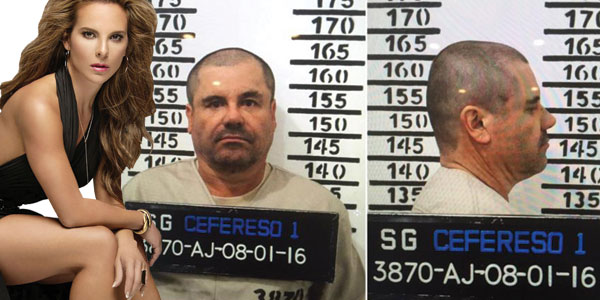 Claramente, el presidente mexicano Enrique Peña Nieto no sabe qué hacer para ganarse la confianza del pueblo mexicano.
Como prueba, considere la manera en que Peña Nieto está manejando la recaptura del narcotraficante Joaquín Guzmán Loera, alias el Chapo. Parece que el Presidente mexicano desea cubrir todos los errores de su presidencia al tratar de enfocar la atención del pueblo en el capo de la droga. Una de sus tácticas es intentar llamar la atención de los medios de comunicación con sus esfuerzos para conectar al Chapo con las actrices, específicamente, con Kate del Castillo.
Peña Nieto podría estar enfrentando algunos problemas mayores. Para empezar, está la crisis del dólar en México. Por primera vez en la historia, la tasa de cambio se está acercando a $19 mexicanos por dólar. Ésa tiene que ser una preocupación para muchos mexicanos que lucharán con los aumentos de precios que serán causados por la debilidad del peso mexicano.
También está la dramática disminución en los precios del petróleo. La combinación de los bajos precios del petróleo y la debilidad del peso podrían colocar a la economía mexicana en serios problemas.
Pero Peña Nieto y su gabinete no quieren discutir estos problemas. Ellos piensan que es más importante hablar sobre el Chapo y Kate del Castillo y los medios de comunicación mexicanos beben con la lengua toda la conversación. Diariamente, los periódicos y noticieros de televisión están llenos de historia sobre el Chapo y sus diferentes crímenes, incluyendo el lavado de dinero y la obstrucción de la justicia. ¿Cuándo tomará el Presidente mexicano una postura para poner a un lado al Chapo y hablar sobre la economía y las soluciones posibles para mantenerla estable?
Respuesta: quizás nunca
No, Peña Nieto prefiere crear una versión de la vida real de la serie de ficción "Señor de los Cielos" en lugar de atender los problemas que sí tienen importancia. Él y sus compinches en el gobierno mexicano han creado su propia pequeña novela de el Chapo.
De lo que no se da cuenta Peña Nieto es que esta pequeña novela terminará cuando los mexicanos se cansen de leer o ver más noticias sobre el Chapo, y cuando eso suceda, él tendrá que hablar de los problemas que importan, al menos si él desea que los mexicanos le tengan confianza.
__________________________________________________________________________________________________________________
"El Chapo" soap opera is hurting Pena Nieto's credibility
Commentary by Chara
Clearly, Mexican President Enrique Pena Nieto (Peña Nieto in Spanish) doesn't know what to do to win the Mexican people's trust.
As proof, consider how Pena Nieto is handling the recapture of drug lord Joaquin Guzman Loera, a.k.a. "El Chapo." It seems the Mexican president wants to cover up all the mistakes during his presidency by trying to focus people's attention on the drug lord. One of his tactics is attempting to call the media's attention to his efforts to connect "El Chapo" with actresses – specifically, Kate del Castillo.
Pena Nieto could be dealing with some major issues. For starters, there's the dollar crisis in Mexico. For the first time ever, the dollar-to-peso exchange rate is approaching 19 Mexican pesos for every U.S. dollar. That has to be a concern for many Mexicans, who'll struggle with the price increases caused by a weak peso.
There's also the dramatic fall in oil prices. The combination of the low oil prices and a weak peso could put the Mexican economy in serious trouble.
But Pena Nieto and his cabinet don't want to discuss those issues. They think it's more important to discuss "El Chapo" and Kate del Castillo. And the Mexican media lap up all the conversation. Every day, the newspapers and TV news shows are full of stories about "El Chapo" and his various crimes, including money laundering and obstruction of justice. When will Mexico's president take a stand by putting "El Chapo" aside and discussing the economy and possible solutions to keep it stable?
Answer: Probably never.
No, Pena Nieto would rather create a real-life version of the fiction series "Senor de los Cielos" ("Lord of Heaven") than address issues that matter. He and his cronies in the Mexican government have created their own little "El Chapo" soap opera.
What Pena Nieto doesn't realize is that his little soap opera will end when Mexicans tire of reading about or watching more news about "El Chapo." And when it does, he'll have to discuss issues that matter. At least he will if wants Mexicans to trust him.