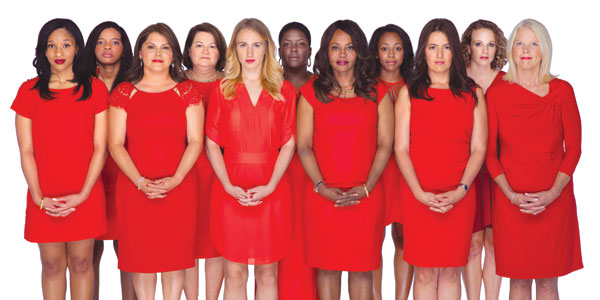 AHA incita a la sociedad a reconocer síntomas tempranos de ataque al corazón
Las enfermedades cardiovasculares son comunes entre los estadounidenses.
De acuerdo con la Asociación Americana del Corazón (AHA), unos 85,6 millones de personas viven con enfermedades tales como el derrame cerebral, presión arterial y ataques al corazón. Por otra parte, la enfermedad cardíaca es el asesino número 1 entre las mujeres, especialmente de las mujeres hispanas en los Estados Unidos, con más de 21.000 muertes al año.
Es necesario que haya una mayor conciencia entre las mujeres hispanas y de otras minorías sobre los riesgos de enfermedades cardiovasculares, según la asociación.
"Sólo el 36 por ciento de las mujeres afroamericanas y el 34 por ciento de las mujeres hispanas saben que la enfermedad cardíaca es su mayor riesgo para la salud, en comparación con el 65 por ciento de las mujeres de raza blanca", la AHA indica en un comunicado de prensa.
Según la asociación, los siguientes síntomas son signos comunes de un ataque al corazón:
* La presión constante en el pecho que dura más de unos pocos minutos.
* Molestias en el brazo durante las actividades diarias como el trabajo.
* Dolor abdominal, incluyendo la indigestión y mareos.
* Dificultad para respirar.
* Dolor de espalda superior, tales como molestias en los hombros, el cuello o la mandíbula.
* Síntomas parecidos a la gripe, como náuseas, debilidad y fatiga.
Si una persona experimenta dos o más de los síntomas anteriores, la AHA informa que la persona que llame inmediatamente al 911 o vaya a la sala de emergencias. A veces, la vida de una persona puede ser salvada si los síntomas se detectan a tiempo.
Para obtener más información, visite www.heart.org.
_____________________________________________________________________________________________________________________________
AHA encouraging society to recognize early heart attack symptoms
By Paula Alzate
Cardiovascular diseases are common among Americans.
According to the American Heart Association (AHA), about 85.6 million people live with diseases such as stroke, blood pressure and heart attacks. Moreover, heart disease is the No. 1 killer among women, especially of Hispanic women in the United States, with more than 21,000 deaths annually.
There needs to be a greater awareness among Hispanic women and other minorities about the risks of cardiovascular disease, according to the association.
"Only 36 percent of African American women and 34 percent of Hispanic women know that heart disease is their greatest health risk, compared with 65 percent of Caucasian women," the AHA stated in a news release.
According to the association, the following symptoms are common signs of a heart attack:
*Constant chest pressure that lasts longer than a few minutes.
*Arm discomfort during daily activities such as working.
*Abdominal pain, including indigestion and dizziness.
*Shortness of breath.
*Upper back pain, such as discomfort in the shoulders, neck or jaw.
*Flu-like symptoms, including nausea, weakness and fatigue.
If a person experiences two or more of the above symptoms, the AHA advises that person to call 911 immediately or go to the emergency room. Sometimes, a person's life can be saved if the symptoms are recognized early.
For more information, visit www.heart.org.