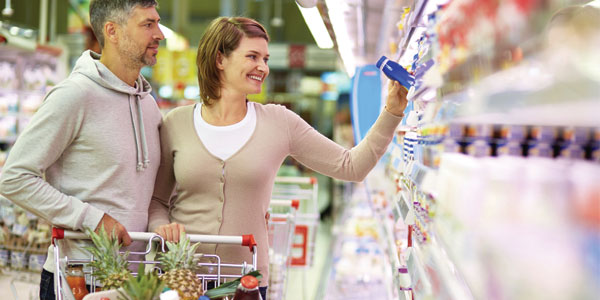 Para incitar a la Legislatura de Kansas que reconsidere los impuestos sobre las ventas de comida en el estado, un estudio reciente realizado por el Centro de Finanzas Públicas de Kansas en la Universidad Estatal de Wichita examinó cómo el impuesto está causando que los residentes decidan hacer sus compras de mandado en otros estados.
Según el estudio, la decisión de los ciudadanos de Kansas que vayan a comprar en otro lado está haciendo daño a la salud financiera de los gobiernos locales, está afectando a las familias de bajos ingresos y posiblemente disuadiendo a nuevos negocios y residentes que se muden al estado.
En el 2015, los ciudadanos de Kansas experimentaron un aumento del 6.5 por ciento en su impuesto sobre las ventas de alimentos. El continuo aumento de los impuestos ha llevado a muchos residentes a comprar comida fuera de Kansas y de este modo evitar el pago del impuesto, según el informe, comisionado por KC Healthy Kids, una organización sin fines de lucro que patrocina por una vida saludable.
Setenta condados de Kansas comparten al menos una frontera con otro estado con un impuesto sobre las ventas de alimentos comparativamente más bajo, como Missouri, donde el impuesto es del 1.2 por ciento; o incluso exento, como en Nebraska y Colorado.
Kansas es uno de 14 estados en el país que establece impuestos en los alimentos.
De acuerdo con el informe, Kansas perdió $ 345.6 millones de dólares en ventas de alimentos en 2013, con un costo al estado $ 21.2 millones para impuestos sobre las ventas perdidas. El condado de Johnson, el condado más grande del estado, experimentó la mayor pérdida, con un estimado de pérdida de $ 93 millones en ventas de alimentos en 2013, según el informe.
Para impulsar el desarrollo económico de los gobiernos locales en todo el estado, los investigadores recomendaron la modificación del impuesto de alimentos del estado para ser competitivos con los de los estados vecinos.
---
Kansas crossing state lines to avoid high food taxes
By Melissa Arroyo
To encourage the Kansas Legislature to rethink the state's ever-increasing food sales tax, a recent study by Wichita State University's Kansas Public Finance Center examined how the tax is causing residents to drive to bordering states to shop for groceries.
According to the study, the decision by Kansans to shop elsewhere is hurting the financial health of local governments, affecting low-income families and possibly deterring new businesses and residents from moving into the state.
In 2015, Kansans saw a 6.5 percent increase in their food sales tax. The continuous tax increase has prompted many residents to shop for food outside of Kansas and thus avoid paying the tax, stated the report, commissioned by KC Healthy Kids, a non-profit organization that advocates for healthy living.
Seventy Kansas counties share at least one border with another state with a comparably lower food sales tax, such as Missouri, where the tax is 1.2 percent; or even exempt, such as in Nebraska and Colorado.
Kansas is among 14 states that tax food.
According to the report, Kansas lost $345.6 million in food sales in 2013, costing the state $21.2 million in lost sales tax revenue. Johnson County, the state's largest county, experienced the biggest loss, with an estimated $93 million loss in food sales in 2013, the report said.
To boost the economic development of local governments throughout the state, the researchers recommended modifying the state's food tax to be competitive with those of neighboring states.