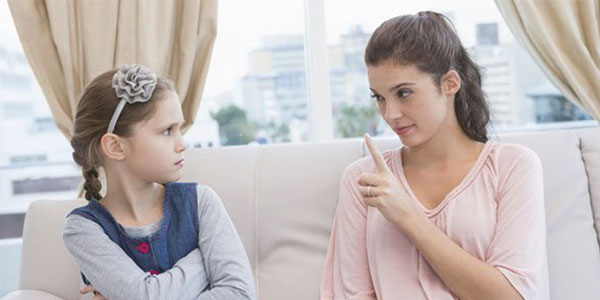 En mis recorridos por las escuelas en la ciudad de Chihuahua México, escucho a los niños con los ojos, les dedico toda mi atención cuando me preguntan, cuando me confían sus secretos y les doy el mensaje de prevención, les informo, oriento y concientizo respecto a las adicciones, a los patrones de conducta equivocados, por supuesto que hablo del hostigamiento y del por qué son los niños agresivos, reflexiono con ellos, los motivo a participar con sus  comentarios y parece mentira, uno de mis hijos, fue víctima de Bullying en su escuela, en horario de clases y dentro de la institución.
¿Por qué estamos como estamos?
La sociedad mundial está en franca decadencia, deteriorada, y muy enferma. La caída es irreversible, hechos palpables hablan por sí mismos, como el impresionante número de divorcios, la violencia doméstica, el alto índice de niñas embarazadas en edades de 13 a 16 años, el de las madres solteras menores de 20 años, los trastornos alimenticios, la depresión en niños, jóvenes y adultos, y hay que agregar los suicidios en seres humanos de 13 a 25 años, el hostigamiento y violencia laboral y escolar, conocida como Bullying.
Existen miles de jóvenes que vemos cómo se van consumiendo poco a poco en las adicciones, súmale la pésima relación de pareja entre novios y matrimonios, la pérdida de seres humanos por alcoholismo y drogadicción.
Tristemente cada día, hay más enfermos mentales y emocionales, muertes por sobre dosis, el índice de drogadicción en niños y mujeres ha alcanzado niveles sorprendentes. Adulterio a la orden del día, adictos al sexo, a las mentiras, a las relaciones destructivas, a los juegos de azar, al gimnasio, a los video juegos, al Facebook, a los aparatos electrónicos; adictos a adueñarse de dinero que no es de ellos, es decir, adictos a la corrupción, que también son enfermos emocionales, avaricia y soberbia de funcionarios públicos y privados,
Enfermos de poder y de vanidad, la decadencia, la baja autoestima en una gran mayoría de personas, por ejemplo, las mujercitas, abren la puerta y permiten ser usadas como objetos sexuales, andan en los brazos y en boca de unos y de otros, la dignidad, la virginidad y la autoestima alta, son cosas del pasado.
Para más información visita crisiscreces.com, o escribe al ernestosalayandia@gmail.com
---
No boundaries harm children
Commentary by Ernesto Salayandia Garcia
During my school tours in Chihuahua, Chihuahua, Mexico, I listen to children with my eyes. I dedicate all my attention to them when they ask, when they confide their secrets in me.
I also give them the message of prevention.
I inform the children, guide them and raise awareness about addictions and patterns of wrong behavior. I reflect with them and motivate them to participate with their comments.
And yet, despite my efforts to help keep them safe, they are subjected to harm. For example, it seems incredible, but one of my sons was the victim of bullying in his school during class.
As the bullying incident shows, contemporary society still needs moral boundaries. And it's not the only example. The world in general is in decline. Sadly, the fall seems irreversible, as the facts speak for themselves – the number of divorces, the increase of domestic violence incidents, the high teen pregnancy rate, the number of unmarried mothers under 20 years old.
Then, there are the thousands of young people who are consumed with various addictions. The rates of drug addiction among children and women, for example, have reached extraordinary levels. There also are the issues of stealing, corruption, and the greed and arrogance of public and private officials.
It appears that dignity, virginity and high self-esteem are things of the past, unless we start setting – and respecting – moral boundaries again.