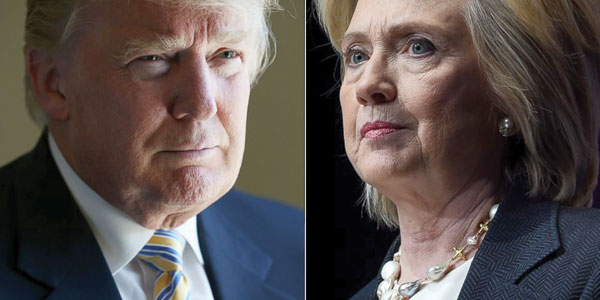 En la política, como en la vida, los rumbos pueden cambiar de manera inesperada
En la carrera para la nominación presidencial de Estados Unidos, la expectativa ha sido que el republicano Donald Trump y la demócrata Hillary Clinton ganen virtualmente cada elección estatal. Pero en semanas recientes las elecciones primarias han desafiado las expectativas. Por ejemplo, el candidato republicano Ted Cruz ganó la elección primaria republicana de Wisconsin el martes 4 de abril. Mientras tanto, Bernie Sanders ganó la elección primaria demócrata.
Las victorias de Cruz durante las últimas semanas han sido la clave vital para abrir la puerta a una histórica, disputada Convención Nacional Republicana. Será difícil – y altamente improbable -que Trump logre los 1,237 delegados necesarios para ganar la nominación sin la convención en Cleveland.
En el lado demócrata, aunque las victorias de Sanders sobre Clinton durante las últimas semanas son impresionantes y le dan al senador Sanders el impulso tan necesario, la probabilidad de que Sanders le gane a Clinton es baja. Sanders ha derrotado a Clinton en 6 de los últimos 7 estados, pero el senador tendrá que enfrentar a Clinton próximamente en Nueva York, donde probablemente ella ganará.
Aún así, el impulso que Sanders ha ganado en sus últimas seis victorias le han dado al senador de Vermont una confianza considerable. Durante su último discurso de Victoria, él bromeó: "Por favor mantengan esto como un secreto, no le digan a la ex secretaria Clinton -ella se está poniendo un poco nerviosa y no quiero que se ponga más -pero pienso que tenemos una posibilidad excelente de ganar New York y muchos delegados en ese estado".
Los votantes y otros seguidores de la política americana están más cercanos que nunca para saber quiénes serán los candidatos presidenciales en el 2016. ¿O no? Como lo mencioné antes, en la política, como en la vida, los rumbos pueden cambiar en cualquier momento.
________________________________________________________________________________________________________
Presidential primaries providing surprising shifts
Commentary by Dermidio Juez-Perez
In politics, as in life, directions can shift unexpectedly.
In the races for the U.S. presidential nominations, the expectation has been for Republican Donald Trump and Democrat Hillary Clinton to win virtually every state's primary. But the primaries in recent weeks have defied expectations. For example, Republican candidate Ted Cruz won the Wisconsin Republican primary on Tuesday (April 4). Meanwhile, Bernie Sanders, won the Democratic primary.
Cruz's victories over the past few weeks have been the vital key to opening the door to a historic, contested Republican National Convention. It'll be difficult – and highly unlikely – for Trump to achieve the 1,237 pledged delegates needed to win the nomination without the convention in Cleveland.
On the Democratic side, although Sanders' victories over Clinton during the past few weeks are impressive and give Senator Sanders much-needed momentum, the likelihood of Sanders overtaking Clinton is low. Sanders has defeated Clinton in six out of the past seven states, but the senator will have to face Clinton next in New York, where she's likely to win.
Still, the momentum Sanders has gained from his last six wins has given the U.S. senator from Vermont considerable confidence. During his last victory speech, he joked: "Please keep this a secret. Do not tell (former) Secretary Clinton – she is getting a little nervous and I don't want her to get more nervous – but I believe we have got an excellent chance to win New York and a lot of delegates in that state."
Voters and other followers of American politics are closer than ever to finding out who the 2016 presidential candidates will be. Or are they? As I mentioned before, in politics, as in life, directions can shift at any moment.