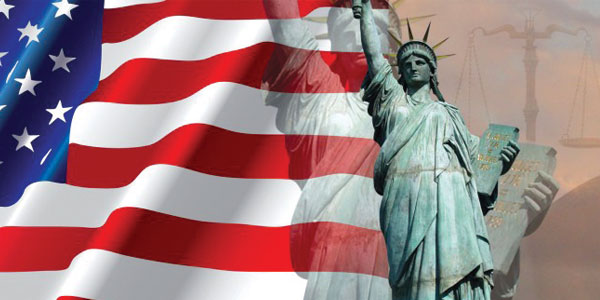 Como uno de las mayores bufete de abogados especializados en ley de inmigración de la zona de Kansas City, los abogados de McCrummen Immigration Law Group se inspiran a ayudar a los inmigrantes más allá de sus oficinas por el voluntariado y la defensa de derechos de los inmigrantes, de acuerdo con Andrea Martínez, una abogada que se especializa en la ley de inmigración para familias.
"También estamos muy apasionados por ayudar a los inmigrantes a convertirse en ciudadanos estadounidenses y sean capaces de votar por los candidatos pro-inmigrantes en el próximo proceso electoral", dijo Martínez. "La reforma migratoria integral tiene que suceder, y respaldamos a aquellos candidatos que tienen las mejores políticas."
Con una oficina de 20 empleados, la firma ha completado y enviado 123 solicitudes de visa H1-B (alias, visas de no inmigrante), que permiten a los empleados extranjeros trabajar en los Estados Unidos. Según el Servicio de Ciudadanía y Servicios de Inmigración de Estados Unidos, el límite anual es de 65,000 visas cada año fiscal.
Con los abogados ocupados ayudando a los inmigrantes dentro y fuera de sus oficinas, es importante para ellos para dedicar todo su tiempo a la ley de inmigración, según Martínez.
"Muchas Cortes Federales han dicho que la ley de inmigración es el segundo tipo de ley más complicado después de la ley de impuestos," dijo. "Tenemos que dedicarle el 100 por ciento del tiempo. De lo contrario, estaríamos fuera de fecha con todos los cambios constantes. Es por eso que es importante que sólo hagamos ley de inmigración. Nosotros no hacemos la ley de familia, bienes raíces o fusiones. Y eso nos mantienen bien informados y actualizados en la ley de inmigración. "
La firma se especializa en varios servicios basados ​​en la inmigración, incluyendo cuestiones de empleo, humanitario y defensa de deportación. Para obtener más información sobre McCrummen o ponerse en contacto con sus abogados, llame al (816) 221-5444 o visite kcimmigrationlaw.com.
_________________________________________________________________________________________________________
KC law firm focuses on immigration and advocacy
By Melissa Arroyo
As one of the Kansas City area's largest immigration-only law firms, the attorneys at McCrummen Immigration Law Group are inspired to help immigrants beyond their offices by volunteering and advocating for immigrant rights, according to Andrea Martinez, an attorney who specializes in family-based immigration law.
"We're also very passionate about helping immigrants become U.S. citizens to be able to vote for pro-immigrant candidates in this coming presidential election," Martinez said. "Comprehensive immigration reform has to happen, and we advocate for those candidates who have the best policies."
With a staff of 20 employees, the firm completed and mailed 123 H1-B visa petitions (a.k.a., non-immigrant visas), which allow foreign employees to work in the United States. According the U.S. Citizenship and Immigration Services, the annual cap is 65,000 visas each fiscal year.
With the attorneys busy helping immigrants inside and outside of their offices, it's important for them to dedicate all their time to immigration law, according to Martinez.
"Many federal courts have said that immigration law is the second most complicated kind of law behind tax law," she said. "You have to do it 100 percent of the time. Otherwise, you'll be out-of-date with all the constant changes. That's why it's important that we only do immigration law. We don't do family law, real estate or mergers. And that makes us knowledgeable and the most up-to-date in immigration law."
The firm specializes in several immigration-based services, including employment, humanitarian and deportation defense. To learn more about McCrummen or get in touch with its attorneys, call (816) 221-5444 or visit kcimmigrationlaw.com.