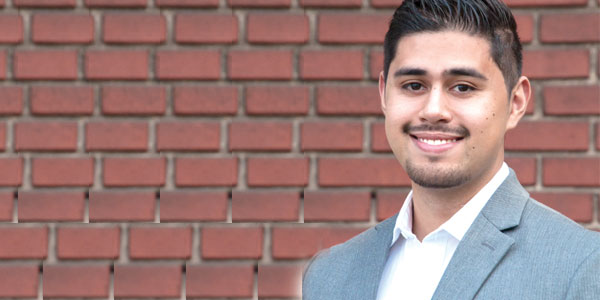 Agente de bienes raíces ofrece guía paso a paso para comprar una casa
La compra de una casa puede ser abrumador. Pero de acuerdo con Max Pérez, un agente inmobiliario en ReeceNichols, esto se reduce a la preparación y la búsqueda de un profesional de confianza.
"La educación es poder", dijo Pérez. "Encuentre a alguien que va a trabajar con usted, y que lo prepare para el proceso y lo guíe en cada paso del camino. Comprar una vivienda es una decisión financiera importante y puede ser un proceso largo. Trabajar con la gente adecuada en la que pueda confiar dará sus frutos en el largo plazo ".
Conmemorando el Mes de Vivienda Justa, Pérez – quien ha ayudado a varias familias hispanas a encontrar hogares en el área de Kansas City – aconsejó a los compradores de vivienda reducir el riesgo de discriminación mediante la búsqueda de una segunda opinión. Eso incluye las opiniones de otros profesionales, y amigos y familiares que también podrían estar más familiarizados con el proceso – es muy similar al proceso de compra de un coche nuevo.
"Siempre obtenga múltiples opiniones y haga muchas preguntas", dijo. "Y asegúrese de recurrir a varios agentes de crédito, proveedores de seguros, agentes inmobiliarios y los inspectores".
Para manejar mejor el proceso de compra de una casa, Pérez sugiere los siguientes pasos:
* Obtener preaprobación y encuentre un prestamista confiable que proporcione una buena tarifa.
* Ver hogares y comunidades con un agente de bienes raíces bien informado. Asegúrese de que la comunidad se alinea con sus necesidades, deseos y valores.
* Escriba una oferta y tenga el contrato aceptado.
* Haga inspecciones de la vivienda. Si hay condiciones inaceptables, usted tiene el derecho de retirarse del contrato o renegociar.
* Evaluación de la casa. Esta es otra capa de protección, para que no pague en exceso.
* Trabaje con una compañía de títulos fiable y finalice la compra.
Para obtener más información o ponerse en contacto con Pérez, llame al (913) 239-2014 o por correo electrónico maxperez@reecenichols.com.
________________________________________________________________________________________________________
Realtor provides step-by-step guide to buying a home
By Melissa Arroyo
Buying a home can be overwhelming. But according to Max Perez, a realtor at ReeceNichols Real Estate, it comes down to preparation and finding a trustworthy professional.
"Education is power," Perez said. "Find someone who is going to work with you, prepare you for the process and guide you every step of the way. Home buying is a major financial decision and can be a long process. Working with the right people you can trust will pay off in the long run."
While commemorating Fair Housing Month, Perez – who has helped several Hispanic families find homes in the Kansas City area – advised homebuyers to reduce the risk of discrimination by seeking a second opinion. That includes opinions from other professionals, and friends and families who also might be more acquainted with the process — much like the process of buying a new car.
"Always get multiple opinions and ask a lot of questions," he said.  "And make sure to interview multiple loan officers, insurance providers, real estate agents and inspectors."
To better manage the home buying process, Perez suggests following these steps:
*Get preapproved and find a trustworthy lender that will provide a good rate.
*View homes and communities with a knowledgeable real estate agent. Make sure the community aligns with your needs, wants and values.
*Write an offer and have the contract accepted.
*Get a quality home inspection. If there are any unacceptable conditions, you have the right to back out of the contract or renegotiate.
*Appraise the house. This is another layer of protection, so you don't overpay.
*Work with a reliable title company and close on house.
To learn more or get in touch with Perez, call (913) 239-2014 or e-mail maxperez@reecenichols.com.