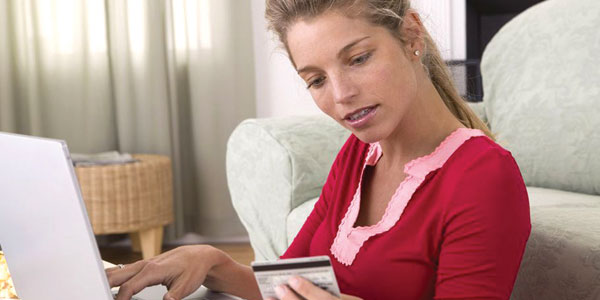 Navegar por el internet se ha convertido en una forma popular para conectarse con seres queridos, hacer compras, hacer un trabajo o negocios, y llevar a cabo otras actividades personales. Pero es posible que los usuarios están poniendo sus datos personales en riesgo cada vez que compran algo o envían un e-mail.
Los siguientes son algunos consejos que podrían ayudar a protegerse en línea:
* Crear una cuenta de "spam": Varios negocios hacen uso de su información personal de correo electrónico para enviar publicidad intrusiva y colectar más información acerca de usted. Otras entidades se comprometen a no abusar de su información, pero sus sistemas son comprometidos, los hackers pueden utilizar sus direcciones de correo electrónico robados para enviar un virus o estafas. Siempre tenga una cuenta de correo electrónico que usted pueda dar a las empresas para proteger su cuenta de correo electrónico personal o de trabajo.
* Navegación de incógnito: Al casualmente buscar información sobre una enfermedad para un proyecto escolar o para obtener información acerca de un determinado coche, uno empieza a ver anuncios relacionados con las búsquedas que hizo en línea. Los anuncios pueden ser irrelevantes para usted – y a veces intrusivos. Para evitarlos, haga búsquedas en modo de incógnito o por medio del motor de búsqueda duckduckgo.com para evitar ser rastreado.
* Protéjase de los hackers: Algo tan simple como una compra en línea o conectarse a un sistema Wi-Fi pública puede conducir a que se roben su identidad. Para protegerse, trate de no hacer ninguna compra o actividad personales al utilizar puntos de acceso Wi-Fi. Por otra parte, guarde sus contraseñas mediante el uso de una aplicación segura, como LastPass. Si no está seguro acerca de una compra en línea, utilice una tarjeta de prepago, en lugar de su tarjeta de débito o tarjeta de crédito. Y busque el icono del candado junto a la URL para asegurarse de que está en un sitio seguro.
---
How to protect your personal information online
Commentary by Melissa Arroyo
Browsing cyber-space has become a popular way to connect with loved ones, shop, do work or business, and pursue other personal activities. But it's possible people are putting their personal information at risk every time they buy something or send an e-mail.
The following are a few tips that could help you protect yourself online:
*Create a "spam" e-mail account: Retailers and other businesses make use of your personal e-mail information to send you intrusive ads and collect more information about you. Other entities promise not to abuse your information, but if their computers are hacked, hackers can use your stolen e-mail addresses to send malware or scams. Always have an e-mail account you can give to businesses to protect your personal or work e-mail accounts.
*Browse incognito: Shortly after casually looking up information about a disease for a school project or for information about a certain car, you see ads related to those searches following you online. The ads can be irrelevant to you – and sometimes intrusive. To avoid them, search online in incognito mode or use the search engine duckduckgo.com to avoid being tracked.
*Protect yourself from hackers: Something as simple as an online purchase or connecting to a public WiFi system can lead to your identity being stolen. To protect yourself, try not to do any shopping or personal activities when using public Wi-Fi. Moreover, save your passwords by using a safe application such as LastPass. If you're unsure about an online purchase, use a prepaid card, rather than your debit or credit card. And look for the lockpad icon next to the URL to make sure you're on a secure site.