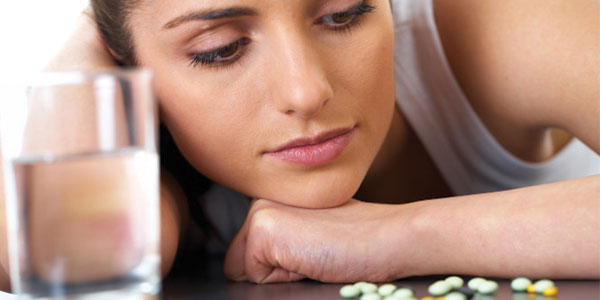 El 16 de mayo, el gobernador de Kansas, Sam Brownback convirtió en decreto "Step Therapy" (Terapia por pasos)
Programado para que entre en vigencia en el mes de julio, la legislación requiere que quienes reciben Medicaid, prueben medicamentos de salud mental de bajo costo antes de utilizar un medicamento más costoso. Los senadores han reportado que este tipo de proceso es la norma para muchas compañías de seguro y que la legislación le ahorrará a Kansas un cálculo de $10.6 millones. Sin embargo, la terapia por pasos no es requerida "si el uso recomendado del medicamento o terapia de medicamento comenzó antes del 1º de julio del 2016", de acuerdo con la legislación, como se declara en línea en http://www.kslegislature.org/.
El programa de terapia por pasos de Kansas será monitoreada por la directiva estatal para medicamentos de salud mental, en lugar de políticos o compañías de seguro. Pero algunos defensores no están impresionados con los miembros de la directiva.
Además, muchos defensores de salud mental están protestando fuertemente con frustración. Ellos temen que la ley limitará grandemente la selección de medicamentos, haciéndolo un obstáculo para quienes requieren de tales medicamentos.
Además, en salud mental, los psiquiatras no saben la manera en que los medicamentos en particular afectan el cerebro, por lo tanto, puede ser difícil encontrar el medicamento perfecto. Por eso, los defensores están preocupados de que la terapia por pasos limitará las oportunidades de los psiquiatras y pacientes para encontrar el medicamento correcto.
Por otro lado, los senadores dicen que la terapia por pasos es una práctica basada en evidencias, que ya es utilizada por muchas compañías de seguros. Ellos argumentan que la legislación ayudará efectivamente a tratar a aquéllos con enfermedades mentales y al mismo tiempo ahorrar millones de dólares.
---
Kansas' new bill affecting access to psychiatric medications
By Carey Juez-Perez
On May 16, Kansas Gov. Sam Brownback signed the "Step Therapy" bill into law.
Scheduled to take effect in July, the legislation requires Medicaid recipients to try low-cost mental health medications before using a more expensive drug. Senators have reported this type of process is the norm for many insurance companies and that the legislation will save Kansas an estimated $10.6 million. However, step therapy is not required "if the recommended drug usage or drug therapy commenced on or before July 1, 2016," according to the legislation, as stated online at http://www.kslegislature.org/.
Kansas' step therapy program will be monitored by the state board for mental health medications, rather than politicians or insurance companies. But some advocates aren't impressed by the board members.
Additionally, many mental health advocates are roaring with frustration. They fear the bill will greatly limit drug selection, making it a barrier for those requiring such medications.
Moreover, in mental health, psychiatrists don't know how particular drugs affect the brain; therefore, finding the perfect match can be difficult. Thus, advocates worry that step therapy will limit a psychiatrist's and patient's opportunities to find the right fit.  
On the flip side, senators claim that step therapy is an evidenced-based practice, already utilized by many insurance companies. They argue the legislation will help effectively treat those with mental illnesses while saving millions of dollars.