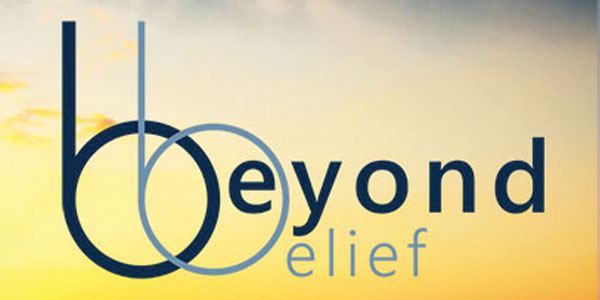 Un nuevo documental es parte de un proyecto lanzado mediante Corporation of Public Broadcasting que está explorando los efectos de la religión en la cultura de Kansas City.
Titulado " Beyond Belief: Three Stories of Faith in Action," (Más allá de la fe: tres historias de la fe en acción) el documental se estrenó el 23 de junio por KCPT (canal 19). La película dirigida, escrita y producida por Steve Mencher, sigue tres historias locales.
"Beyond Belief: Three Stories of Faith in Action" examina Central Methodist Church (Iglesia metodista Central) en el vecindario Brookside de Kansas City, Missouri, el cual se ha convertido en el lugar de oración para muchos refugiados africanos; Grandview Park Presbyterian Church (iglesia presbiteriana Grandview Park) en Kansas City, Kansas, donde los servicios dominicales se ofrecen en inglés y español de manera simultánea. También sigue una gira de derechos civiles por el sur asistida por estudiantes de Hyman Brand Hebrew Academy (academia hebrea Hyman Brand) en Overland Park, Kansas, y estudiantes africano americanos de University Academy en Kansas City, Missouri.
El pastor Rick Behrens de la Iglesia Grandview Park, empezó a tener servicios dominicales bilingües como una manera para dar la bienvenida a los residentes del vecindario. Fundada en 1889, la iglesia está localizada en Wilson Boulevard cerca de la calle 18 y Central Avenue, donde reside una gran comunidad de habla hispana. Muchas personas que hablan español han encontrado un hogar dentro de la congregación establecida.
Grandview Park también es el lugar de La Paz House -un lugar de encuentro para niños, de 4 p.m. a 6 p.m. durante la semana de clases. Esto es posible mediante la ayuda de Lee Trotter, un miembro de la congregación que decidió por cuenta propia ayudar a La Paz House, llegando al extremo de comprar una casa a dos casas de la Iglesia.
El documental se transmitirá repetidamente por KCPT, también está disponible en línea en el canal YouTube de KCPT en http://www.kcpt.org/programs/local-programs/beyond-belief/.
---
Documentary sheds light on religion in Kansas City
By Nick Moreno
A new documentary is part of a project launched through the Corporation of Public Broadcasting that's exploring the effects of religion on Kansas City area culture.
Titled "Beyond Belief: Three Stories of Faith in Action," the documentary premiered on June 23 on KCPT (Channel 19). Directed, written and produced by Steve Mencher, the film follows three local stories.
"Beyond Belief: Three Stories of Faith in Action" examines Central Methodist Church in Kansas City, Mo.'s Brookside neighborhood, which has become the place of worship for many African refugees; and Grandview Park Presbyterian Church in Kansas City, Kan., where Sunday services are offered in Spanish and English simultaneously. It also follows a civil rights tour through the South attended by students of Hyman Brand Hebrew Academy in Overland Park, Kan.; and African American students from University Academy in Kansas City, Mo.
Grandview Park Pastor Rick Behrens began holding bilingual Sunday services as a way to be welcoming neighborhood residents. Founded in 1889, the church is located on Wilson Boulevard near 18th Street and Central Avenue, where a large Spanish-speaking community resides. Many native Spanish-speakers have found a home within the established congregation.
Grandview Park also is the home to La Paz House – a hangout for children from 4 to 6 p.m. on schooldays. It's possible through the help of Lee Trotter, a member of the congregation who has taken it upon himself to help with La Paz House, going so far as to buy a house two doors away from the church.
The documentary will air repeatedly on KCPT. It's also available to watch online on KCPT's YouTube channel at http://www.kcpt.org/programs/local-programs/beyond-belief/.