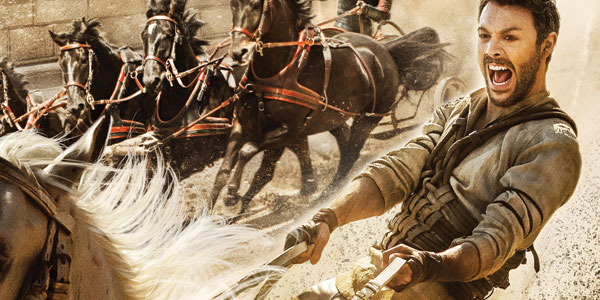 Ben-Hur es la épica historia de Judah Ben-Hur (Jack Huston), un príncipe falsamente acusado de traición por su hermano adoptivo Messala (Toby Kebbell), tribuno del ejército romano. Despojado de su título, separado de su familia y de la mujer a la que ama (Nazanin Boniadi), Judah tiene que vivir como un esclavo.  Después de varios años en el mar, Judah regresa a su tierra en busca de venganza, pero encuentra la redención.
Basada en la intemporal novela de Lew Wallace, Ben-Hur: A Tale of the Christ, la película retoma la esencia de la épica novela sobre la naturaleza de la fe.. También la protagonizan Morgan Freeman y Rodrigo Santoro.
La historia gira en torno a un noble que, acusado falsamente sobrevive a largos años de esclavitud para vengarse de su mejor amigo que le traicionó. Ambos tendrán que elegir entre el castigo y el perdón. Timur Bekmambetov (Wanted) dirigirá la película. El guión, escrito originalmente por Keith Clarke (Camino a la libertad), con revisiones a cargo del oscarizado John Ridley (12 años de esclavitud), está basado en la épica novela de Lew Wallace de 1880 Ben-Hur: A Tale Of The Christ. Downey (La Biblia) y John Ridley serán los productores ejecutivos junto con Keith Clarke y Jason F. Brown.